The government yesterday passed the Access to Information Bill in the absence of the opposition parties, which continued a boycott of extended sittings of the National Assembly.
The bill was first laid in the National Assembly on June 16 and was sent to a special select committee for consideration.
Prime Minister Samuel Hinds, in his comments on the bill yesterday, called it a freedom of information law "in practice."
"Lots of work will be required to make the bill effective," Hinds added. "It is necessary that the first step is to establish a system and sometime after we will have a really effective system in our working with the public in providing access to information," he also said.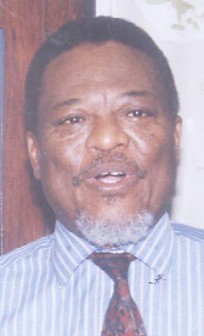 According to Hinds, the select committee, which included members from both sides of the house, met to engage in discussions up until August 10, when only AFC leader Raphael Trotman attended the meeting before he too discontinued his attendance at the scheduled meetings. The opposition parties are selectively boycotting the extended parliamentary session.  Hinds said that the committee invited and received oral and written submissions within a specified deadline and on three occasions there were meetings with relevant stakeholders.
He noted, however that there was limited attendance in terms of public consultations, saying that only three persons/entities attended meetings. He also noted that there were concerns among committee members about the post of the commissioner of information proposed in the bill. PPP/C MP Gail Teixeira noted that the bill compliments the work being done by the administration and she said it was being passed to the benefit of all Guyanese. She added that the bill goes a step further than most bills tabled in parliament, while adding that it is notably different from similar bills which exist in the Caribbean, such as in Trinidad and Tobago and Belize.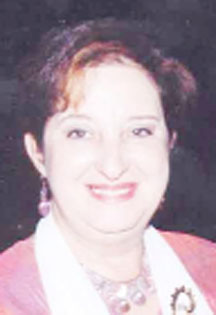 She said that the bill "does not duplicate any other bill," as she made reference to a similar bill which was laid in the house by Trotman but which was shunned by the ruling party.
The opposition parties and several sections of the media, including the Guyana Publications Inc (GPI), publishers of the Stabroek News, had raised several objections to aspects of the bill when it was initially read in the National Assembly.
Among its arguments presented to the committee, the GPI noted that the method of appointment of the commissioner of information should be varied, that instead of the President selecting and appointing the commissioner the, leader of the government's business in parliament and the opposition leader should concur on the best possible candidate.
The bill is intended to provide the setting of a practical regime of right to information for persons to secure access to information under the control of public authorities in order to promote transparency and accountability in the working of the government and public authorities and for the appointment of the information commissioner.
Around the Web