For three weeks, William Harper thought he was at death's door. He had to endure the pain and discomfort of being without dialysis because he simply could not afford it. He says he often thought that death was near and that there seemed to be no way out until by word-of-mouth he heard of the Doobay Renal Centre, which he now calls a "heaven sent."
Harper was evaluated by a doctor at the centre and he will be given all the treatment he needs free of charge, in keeping with the goal of the not-for-profit organization, which aims to make affordable renal care available to Guyanese within any financial bracket.
The centre was commissioned last evening at its Lot 9 Annandale, the East Coast of Demerara location. Present at the opening were David Devine, Canadian Ambassador to Guyana, and some of the numerous sponsors, both local and foreign, who made the facility a reality. Some gave brief comments on their reason behind sponsorship, with the majority informing that they felt it was their spiritual obligation to give back to humanity while encouraging others to follow suit.
Shirley Brigmohan was the first patient to receive treatment and medication. Brigmohan was given dialysis treatment yesterday, while Harper will be given free treatment this morning.
The facility was built at an estimated $25M and is equipped with fifteen dialysis machines, four of which will be stored in the event that one of the functioning eleven malfunctions.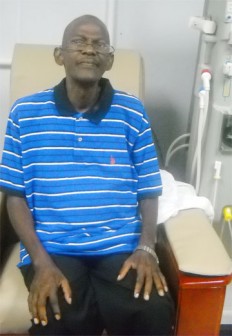 In an on site interview and tour of the facility yesterday, Director of the Centre Vickram Oditt told Stabroek News that the centre was the brainchild of Dr. Mahendra Doobay, a Guyanese born Canadian cardio vascular surgeon. He stated that that Dr. Doobay, in an effort to give back, medically, to his country of birth, noted the high cost of dialysis for patients in Guyana. He then engaged a few other persons from Canada, with the plan to make available dialysis treatment to Guyanese from all financial strata a reality. After many consultations with Canadian donors, they strategized and implemented a plan for the Doobay Renal Centre.
Oditt added that other Guyanese living in Canada heard of the philanthropic act and volunteered donations. Said Oditt, "It is amazing how many Guyanese abroad want to give back to this country. They however are unsure of where to go and how to get those donations to this country." He added that even most materials used in building and even the facility was given in form of donations. "We have been very fortunate and blessed at the response we have gotten both locally and overseas .This centre was made a reality because of donations from the average population not the big companies but local people. One person gave a sling of cement, the lumberyard gave concessions, this person gave this, the other that and that is how we are here," he said. In Canada the three major sponsors are the Humber Medical Hospital, Sunny Brook Hospital and the Vishnu Mandir, of which Dr. Doobay is president.
A cost recovery sum of $15,000 per dialysis will be charged. The doctor explained that this was necessary since the organization only sought to replace materials and medication used minus profit. This, he stated, was the only way of ensuring the centre's existence. However, patients who cannot afford the said amount may negotiate for lower charges or a full waiver of fees, since Dr Oditt said "although the cost is $15,000, if someone comes and only has $10,000 or $5,000 or even no money, they will not be denied treatment. We will not turn anyone seeking help away, we will not."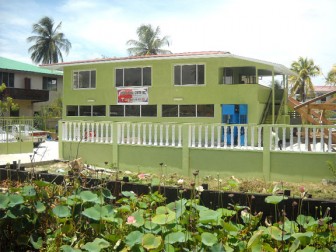 When asked the process in determining whether someone can or cannot afford treatment, Oditt responded that they will check referrals from Georgetown Public Hospital Corporation (GPHC) and also hope for honesty among citizens—a character trait that he said is still evident in most Guyanese.
Noting that renal failure and further sickness is never limited to one geographic location, the directors plan to implement similar renal care facilities in other regions. The director said, "Can you imagine persons coming from Crabwood Creek, Essequibo and lining up here for treatment? It isn't profitable so we might engage persons overseas to loan us the lower flat of their empty homes, we will set it up and make available treatment for persons in those respective areas. It might not be as elaborate but it will be an apt treatment facility for persons living with kidney failure in those areas."
One of the volunteer doctors, Canadian Professor of Nephrology Euan Carlisle told Stabroek News that he chose Guyana to give his services because although he works at the McMaster University, he wanted to give back. When asked by Stabroek News his personal thoughts on the cause for the large amount of renal failure cases in Guyana, he informed that although he has not been in Guyana for a long period his analysis is that the diet is loaded with too much sodium.
He added that sodium is not only the prime cause of renal failure but is also linked to other non communicable diseases, such as hypertension and cardio vascular ailments.
His advice is that Guyanese, especially the middle aged, try to limit their salt intake and be more conscious of the level of sodium in foods and snacks that they purchase.
The Doobay centre will work in collaboration with the Ministry of Health in all areas be it personnel expertise or maintenance of dialysis of equipment.
Overseas based doctors' nurses and machine technicians will train selected personal for free at the centre. Continuous support to the local medical fraternity will be given via the internet or through telephone calls, since the director explained that those personnel ensured that the centre will always have their support.
Nurse Louisa McKenzie a Jamaican–Canadian informed that she was employed with the hospital for over 16 years before her retirement.
She added that she too chose Guyana because it was her own role in giving back to society. She will be in Guyana for one month and is currently training fourteen nurses, ten of whom were sent by the GPHC. She added that most of the nurses had some hemodialysis expertise but because the centre was using a different model machine that is new to Guyana, it had initially seemed difficult to them. She added that she is also willing to return to Guyana should the centre require her services.
The Dialysis machine technician is Trinidadian Lenny Fernandes and Indonesian Mas Duki installed the water filtration and purification system needed to undertake dialysis treatment. They both echoed the philanthropic sentiments of Dr Carlisle and nurse McKenzie and stated that working in Guyana had been a fulfilling experience for them.
The organization plans to open similar facilities in the near future, which will focus on diabetes, hypertension and cardio vascular disorders because of the high percentage of persons who suffer from these diseases.
Around the Web