Cousins Loretta Lewis, 20, and Dorrett Donald, 33, of Corentyne, Berbice, were only on their second trip to sell clothing in Region 7 when they were killed in a truck crash on Thursday morning.
The two women who were killed when the truck, bearing licence plate GMM 9254, rolled down a hill around 7:30 am on Thursday on the Barama Road, at Itaballi.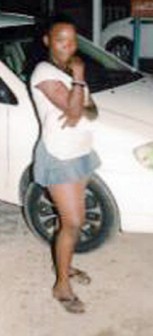 Police said yesterday that Lewis, of Scotsburg, Corentyne and Donald, of No. 78 Village, Corentyne, were among eight passengers seated in the tray of the truck when it "began rolling back down a hill which the driver was ascending…."
The release said too that the driver, Leon D'Abreu, 33, of Third Avenue, Bartica, lost control of the vehicle, causing it to topple. The truck was at the time transporting fuel and goods along with the
passengers.
D'Abreu and the other passengers sustained injuries and are receiving medical attention at the Bartica Hospital. Reports are that Lewis died on the spot while Donald died on her way to the hospital.
Lewis' sister, Vanetta Douglas, 30, said the two women left on Tuesday morning "to go in the bush." They were going there for the second time to vend clothing.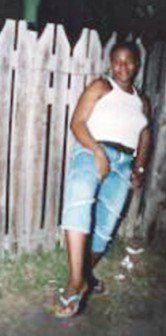 She said Lewis called their mother, Eryl Lewis, around 2 am on that fateful day to say that they were leaving for their destination and her mother wished her "good luck."
Later that day she received the shocking news about her daughter's demise.
A close friend of the deceased, who resides at Princetown, Corriverton, was also in the truck and he phoned his mother and told her about the accident. He did not receive serious injuries.
Lewis leaves to mourn her two-year-old daughter, who lives with Eryl, while Donald is survived by her three children and her husband, Lloyd Donald.
Around the Web