The consensus among international donor community observers in 2009 was that democracy  and the rule of law here were at their lowest ebb since the 2006 polls, according to then US Embassy Chargé d'Affaires, Karen Williams.
In a cable dated September 11, 2009 and recently released by the whistle-blowing website WikiLeaks Williams referred to several matters including the absence of an investigation into Roger Khan and his death squad and the pursuit of suspects in the Ministry of Health fire as examples of the "selective application of laws" by the authorities here.
In the cable headed `Rule of law in Guyana: More like a guideline', Williams also said that Commissioner of Police Henry Greene and Minister of Home Affairs Clement Rohee either had their US visas revoked or would not be eligible because of alleged ties to criminals. Greene has denied US charges that he has benefited from the drug trade. Rohee has steadfastly refused to address his US visa status. Williams also said that Chair-man of the Private Sector Commission, Gerry Gouveia, also had his visa revoked or was ineligible for one because of his ties.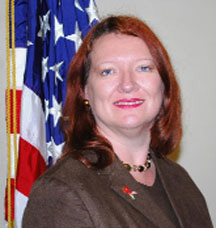 As in many of the other US cables, Roger Khan and his alleged ties to the Guyana Government also featured, "…although a great deal of information has emerged alleging government involvement with confessed narco-trafficker Roger Khan (REF B) and his `death squad', the government refuses to open its own investigation, stating instead that it is waiting for the U.S. to provide its evidence in the case, even though nearly all of the sources for information are here in Guyana," Williams related. The comment reflected that the US in 2009 continued to have concerns about Khan's alleged association with the government even though these were first raised in cables going back to 2005-6.
Williams also referred to the case of the detained Mormon missionaries and noted that it "brought to stark light the flimsiness of rule of law in Guyana. Both Minister of Home Affairs Clement Rohee and Commissioner of Police Henry Greene …ignored court orders to release the missionaries while their deportation case was pending before the court. President Bharrat Jagdeo had the missionaries released not as the court ordered it, but only as a 30-day extension of their deportation."
She also related in the cable aspects of a detailed briefing by two prominent journalists with Williams and the Political Officer of the embassy on the "limited rule of law."
"The bottom line from the journalists — the government has consolidated its power to the point that internal opposition is effectively hamstrung.  The government allows  them to be vocal but has cut off all democratic avenues for recourse," Williams said.
The Chargé d'Affaires added that the observations of the journalists are echoed by seasoned observers in the diplomatic and donor community. She said these observers have seen democracy and governance programmes stagnate or bluntly disapproved. She said that a Canadian programme for the media was rejected by the government and a planned joint US-Government of Guyana symposium with civil society on the national security strategy
never got going because the government stalled its planning until the "point was moot."
In her comment at the end of the cable Williams said "The consensus among international donor community observers is that democracy and rule of law is at its lowest ebb since the 2006 elections.  The 2011 elections, although nearly two years away, already seem to loom large on the horizon.  Serious policy reform projects, such as in the security sector, have fallen to the way side.  Token gestures of cooperation on democracy and governance reform are made — such as eagerness to sign an agreement on some programs with USAID — but are used as a way to push for a major public signing ceremony for the agreement — well out of proportion with the agreement itself."
She added that President Jagdeo while saying he is just allowing his ministers to do their job is "personally involved in every detail of government." She also contended that "The overall picture is of a government tightening its control and misusing the rule of law, while saying the "right" words and smiling nicely for the cameras."
Around the Web