The Director of Public Prosecutions (DPP) has recommended that the police corporal who was implicated in last Thursday's fatal shooting at a Stabroek Market food stand be charged with the capital offence of murder.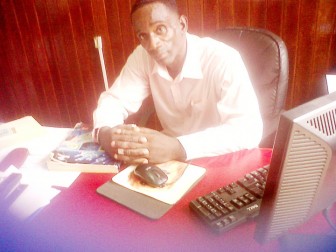 When contacted this morning Crime Chief Seelall Persaud said that the file was sent to the DPP chambers for advice. This newspaper was reliably informed that some time this afternoon the DPP made her recommendation and sent the file back to the police.
The rank who is attached to the `D' Division (West Demerara)  and who remains in police custody at Police Headquarters, Eve Leary is to appear in the Georgetown Magistrate's Court tomorrow.
This newspaper was also informed that over the weekend, the rank refused to attend at identification parade but was positively identified by several persons who witnessed the incident.
Police had said in a statement that Turpin, of Lot 25 Agriculture Road, Triumph, East Coast Demerara, was shot in the head around 3.30 am at Cornhill Street, Stabroek where he had gone to buy food. He was later pronounced dead on arrival at the Georgetown Hospital. A post-mortem examination later revealed he sustained a single gunshot wound to the head.
According to police, a senior police officer and his wife went to purchase food at the Stabroek Market and there was an altercation involving females near the food stall. It is alleged that during the altercation, a man chucked one of the females and the deceased went to make peace, during which he was shot in the head by the man who also placed a gun to the head of one of the females.
He was pronounced dead on arrival at the Georgetown Hospital.
This newspaper later learnt that the corporal was closely associated with the senior officer. They had apparently just left a party that was held at a popular city night club.
Turpin, 54, was the co-founder of the Infinity Rehabilitation Centre, which is a halfway house for substance abusers. He opened the doors to the centre, which is located at his home, last November.
The police constable surrendered at the Leonora Police Station last Friday.
Around the Web