The PPP/C has failed to stimulate sufficient economic growth for more than a decade-and-a-half, according to former finance minister Carl Greenidge, who says that the opposition coalition APNU, once elected, would focus on creating jobs and the development of natural resources to increase output and available markets.
"It is the intention of an APNU-led administration to establish and nurture a vibrant, flexible and modern economy combining skill-intensive with natural resource-based development, Greenidge told an APNU news conference on Monday.
He argued that since the period of high growth from 1991 to 1997, the rate of economic growth has either been negative, marginal or insufficient to lift levels of employment and development significantly, while adding that the PPP/C failed to live up to the promise of the Economic Recovery Programme (ERP) it inherited from the PNC administration. Additionally, he said the government's record needs to be judged against its failure to address fundamental weaknesses, such as emigration and a poorly educated workforce, as well as problems such as crime, corruption and discrimination.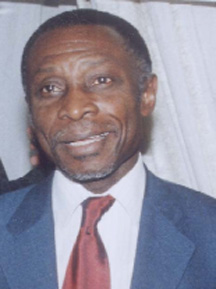 Greenidge, a member of the APNU Policy and Manifesto Committee, noted that while the positive aspects of the country's recent performance are being paraded by the government, the people are often not told about its position in relation to the region and the rest of the world. He cited the Mid-Year Report presented by Minister of Finance Dr. Ashni Singh and which has predicted growth for the year at over 5%, saying that it still leaves Guyana behind the rest of the developing and emerging economies that have growth pegged at 6.6%.
"It is still far too low to significantly impact on the unemployment levels which are estimated at a frightening 43%!" he said. Government spokesmen have put the unemployment rate at 10.7%.
Further, he said it was disturbing to review Guyana's current standing on the 2011 Index of Economic Freedom, explaining that with a score is 49.4, the country's economy was among the 30 worst and least free in the world.
In reviewing the PPP/C's economic strategy and performance, Greenidge blamed the administration's approach to policy, saying that it gives rise to its inability to readily tackle fundamental problems. He said policy-making appeared "to be driven by personalities, private interests and ad hoc-ism when not by blatant corruption," and charged that this was especially true in the area if investment. "There have been innumerable "sweetheart" deals for PPP cronies, such as the Queens Atlantic Investment Inc. (QAII)," he said, while also listing the Amaila Falls project as another in a very long list of scandals.
According to Greenidge, a poor policy-making approach results in poor choices in investments that could either delay or divert development. It usually results in the investments being more costly than they need to be, he adding, while noting that unnecessarily expensive capital projects mean more burdensome taxes, unnecessary debts, public frustration and slower growth.
Further, he said policy decisions need to be taken on the basis of considered decisions about proper sequencing. "There is an order in which investments might best be undertaken and that order is based on the examination of the country's needs. Instead of this, we have decisions being taken on the needs of the individual contractor, investor or/and the political party," he added.
'Message of Hope'
The APNU policies, Greenidge said, would be guided by the needs of the country in general and with the promise not to abuse its power.
"The catch words of the APNU's economic policy will be growth and prosperity for all," he said, while adding that its thrust would be based on the search for rapid and sustainable long term growth as well as ensuring integrity.
"The institutional requirements intended to facilitate the accountability of all arms of the state will be made effective," he added as he signalled APNU's intention to establish the constitutionally mandated Public Procurement Commission to ensure needed transparency and fairness for public tendering activities. The absence of this body, he noted, has enabled the widespread misappropriation of billions of taxpayer and donor agencies funds that could be found in the pockets of PPP/C administration officials' relatives, cronies as well as corrupt contractors.
Greenidge said a government of national unity would develop appropriate policies, using all of the country's national skills to create an environment that is an incentive to efficient businesses, and that will generate well-paying jobs and foster an industrial relations climate that is stable, fair and conducive to innovation.
He added that in these policies, its immediate target group would be the vulnerable, particularly young women and men. "For that reason, jobs and training will be one of our highest priorities with special attention given to the quality of jobs and the level of remuneration," he said.
He said too that the drive to create worthwhile jobs would be based on the modernisation of our economy and its institutions, including forms of ownership, business practices and processes. "It will involve the radical refashioning of schools and training curricula to gear us to deal with the 21st century and the related ongoing digital and information revolution," Greenidge said, adding that there would be special measures to ensure that effective and relevant primary education so that it may once again become the pillar of the education system. Additionally, he said there would be a systematic effort to raise standards and prospects of the hinterland communities without damaging and degrading their culture and unique practices.
He also pointed out that the tax burden on citizens sees Guyana ranked 26th out of 29 countries in the South and Central America/Caribbean region, and its overall score is well below the world and regional averages. As a result, he said the APNU would review and reduce the Value Added Tax (VAT) as well as the personal income and corporate taxes, which, he argued, should have been adjusted already.
"With these policies we offer a message of hope for the young, with the prospect of a better tomorrow which is in keeping with their aspirations," Greenidge said.
Around the Web