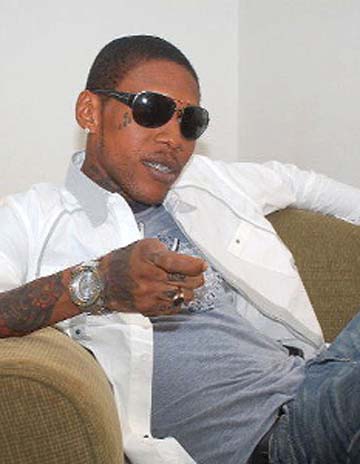 Jamaican dancehall artiste Vybz Kartel has dropped Guyana from future travel plans, saying that he would rather tour Iraq than land here.
"I refused to go there before the ban was imposed so that ban wasn't necessary. I banned myself. Big up the Guyanese Gaza fans but I would sooner tour Iraq than go to Guyana," Kartel was quoted as saying by The Jamaica Star.
He was at the time reacting to a ban of vulgar songs in his catalogue from the airwaves of the state-run National Communications Network (NCN). Refuting reports of a total ban on Kartel's music on Wednesday, NCN programme manager Martin Goolsarran explained that the network had a longstanding policy of not airing music that was of bad taste, promoted violence or was offensive to any group or religion.
"It is not our intention to place a total ban on an artiste, but we reserve the right to deny air play to any piece of music or creation that violates the policy," he said in a statement.
In the Jamaica Star report on Thursday, Kartel, however, linked the ban to his pulling out of a scheduled appearance at a government-supported Jam Zone Summer Break concert last month.
"Unfortunately, I didn't attend the show and that is the reason why the ban on my music was imposed. With that being said, I care zero about them and their ban because I won't be visiting Guyana ever," he was quoted as saying.
The artiste also suggested that the reason he refused to board a Caribbean Airlines flight to the Jam Zone concert was due to alleged threats made against him by Guyanese. The report added that he had previously cancelled another performance in Guyana for similar reasons.
Around the Web