A 44-year-old mechanic attached to the Albion Sugar Estate on the Corentyne succumbed on Friday night to injuries he sustained when a tractor crushed him in the Belvedere backdam around 6 pm on Thursday.
Reports are that Jaipaul Jaikishun of Hampshire was in the process of attaching a plough to the tractor when tragedy struck.
He was said to be badly crushed when the tractor rolled back and ran over him. The driver of the tractor is currently in police custody.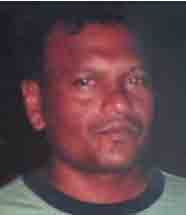 Jaikishun was rushed to the Port Mourant Dispensary before being taken to the New Amsterdam Hospital in a serious condition.
He was subsequently transferred to the Georgetown Public Hospital where he was placed on a life support machine. Sources told this newspaper that x-rays showed that the man was bleeding internally.
Around the Web