Troy Thorington, the motorcyclist who crashed into a stationary car on Middle Road, La Penitence two days ago has died.
The 38-year-old father of two, including a four-month-old succumbed to his injuries just before midday today.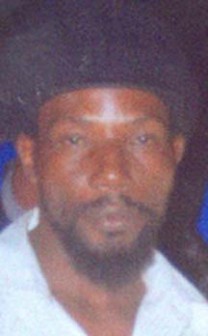 He was still a patient of the Intensive Care Unit of the Georgetown Hospital.
Thorington of Lot 173 Middle Road, La Penitence sustained massive internal injuries including damage to the intestines and numerous broken bones.
His girlfriend, Sydney Azore, who was the pillion rider, remains a patient of the High Dependency Unit of the same medical institution.
Reports are that the motor cyclist saw a car parked across the roadway and from all appearances the driver had exited to open his gate so that he could drive into his yard. Upon seeing the vehicle which reportedly had on no headlights, park lights or hazard lights, Thorington began blowing and attempted to slow down. He crashed head on into the car.
The driver of the car was arrested but it is unclear if he is still in police custody.
Around the Web