PNCR-1G MP Chief Whip Lance Carberry yesterday defended the decision by the parliamentary opposition not to participate in the ninth parliament beyond the recess, saying that the government was abusing the parliamentary system.
Speaker of the National Assembly Ralph Ramkarran last week decried the absence of the parliamentary opposition from the sittings where supplementary provisions were approved. "The absence of the opposition means that the estimates were passed without the kind of scrutiny which the Guyanese people are entitled to and for which they pay us," he said. According to him, "whatever our political difference, the interests of the Guyanese people are ill served by us abandoning the responsibilities which we owe to the Guyanese people. I trust that this dereliction of duty will not visit the Tenth Parliament," he added.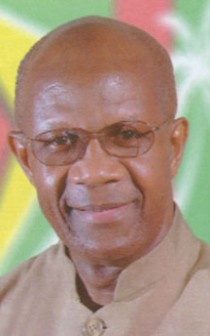 Questioned about this yesterday during an APNU press briefing, Carberry said that the Speaker seemed to be supporting a position where the government was "abusing the parliamentary system by bringing supplementary financial provisions to parliament during recess".
Carberry noted that the PNCR had clearly said that they would not support the government reducing the parliamentary recess. He argued that the government had five years to have its legislative agenda dealt with but had failed to manage its business properly. He even pointed to the absence of properly functioning parliamentary management committee blaming this on the government.
"You would imagine that the recess, [if there is] any sitting of Parliament during the recess, is expected to deal with matters of national emergency," Carberry said. He noted that the government during the recess brought two bills seeking supplementary provisions even after bringing some prior to the recess.
Around the Web