Four of the accused in the Bel Air Gardens $7 million heist were yesterday granted $1 million bail on each of two counts of armed robbery.
Jermaine Mitchell, Hardat Kumar, Rabindranaught Seemangal and Chandraradha Rampersaud, four of the seven accused in the $7 million Bel Air Gardens robbery, were yesterday placed on $1 million bail on each count after they appeared before acting Chief Magistrate Priya Sewnarine-Beharry.
In handing down the bail decision to the four accused the acting chief magistrate took into consideration the magnitude of the offence. The four pleaded not guilty to the offence when it was read to them at the Georgetown Magistrates' Court.
The prosecution had no objection to bail but asked that it be granted at a substantial sum.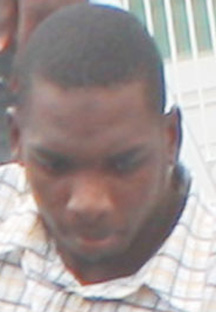 On the last occasion the prosecution asked the court for an adjournment in order to obtain legal advice and Prosecutor Lionel Harvey yesterday stated that such legal advice had been given.
He then requested a date for the statements to be filed and served and the court set aside October 20.
The allegation against the accused is that on July 12, at Bel Air Gardens, being armed with a gun, they robbed Annie Ramsood of $1.4 million and US$29,000 (equivalent to $5.8 million), totalling $7.2 million.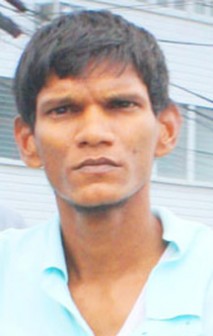 Additionally, being armed with a gun, they were all further accused of robbing Ramsood of a Blackberry cell phone and a quantity of cash, totaling $427,000. The jointly-charged defendants were not required to plead to the two indictable charges of armed robbery.
In addition, Mitchell, Aubrey Simon, Shawn Hinds and Seemangal were arraigned for having in their possession eight rounds of 9mm ammunition and one 9mm pistol without being the holders of firearm and ammunition licences in force at the time. The jointly-charged quartet has denied these charges.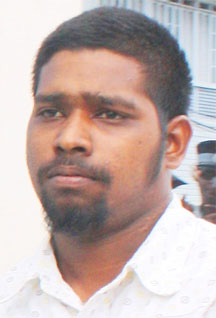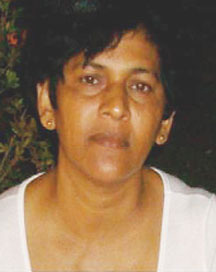 Finally, a lone Simon is also accused of attaching a false number plate to a vehicle. Simon denied that on July 12 he had a false ID number plate, being PKK 3700, on a motor-vehicle, knowing same to be false.
Jones was placed on $300,000 bail while Hinds was placed on $100,000 bail for each of the offences in  the High Court. The matter is adjourned until September 27. Simon was also placed on bail in the High Court.
The matter will be called again on October 20.
Around the Web