Ahead of a meeting on Friday with President Bharrat Jagdeo on the fate of CNS Channel 6, broadcaster CN Sharma has received indication of an impending one year suspension of the station's licence, over violations, including the recent broadcast of a controversial opinion piece on ERC Chairman Juan Edghill.
"…I now advise that I have decided to impose a one year suspension of CNS Channel 6 licence with immediate effect, failure to comply with which would lead to revocation," said the text of a document, which was delivered to Sharma yesterday. The document was included along with an invitation by Head of the Presidential Secretariat Dr Roger Luncheon to a meeting with President Jagdeo at Office of the President (OP) on Friday, Sharma said yesterday.
However, the document—unlike the invitation—did not include an OP letterhead or a signature, which confused the broadcaster and his lawyers. As a result, Sharma has said he would remain on air, pending official word from OP.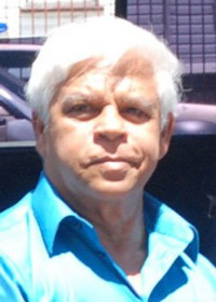 When contacted, OP spokesman Kwame McCoy would not confirm the imposition of a suspension last evening. He later told Stabroek News that the only correspondence sent to Sharma was an invitation to a meeting.
Sharma had been awaiting ruling from Jagdeo on whether the station's licence would be suspended or revoked, after he was cited by the Advisory Committee of Broadcasting (ACB) for alleged breaches of the conditions of his licence, following the controversial May 4, 2011 commentary on Edghill by Anthony Vieira.
CNS Channel 6 offered an "unequivocal apology" to Edghill for the "embarrassment and damage to character" aired the commentary. Programme Director Savitree Sharma accepted responsibility for its broadcast, explaining that her staff made a mistake and aired the wrong commentary.
Edghill had complained to the ACB after the broadcast, saying that certain statements allegedly made by Vieira were "inaccurate, unsubstantiated and misleading."
In a letter to the Chairman of the ACB Evan Persaud, Edghill said that the "misleading and inflammatory statements and unsubstantiated allegations" constituted a breach of the Guyana Post and Telegraph Act, Chapter 47:01, Regulation 23A.
He added that "there can be no excuse on the part of the licensee that they were unaware of the content 'because it was a live programme,' and Vieira in the said commentary indicated that he had written it two months before it was aired but had problems with its recording."
According to Edghill, "the fact that it was recorded then aired indicates that it was presumptuous, calculated and done with the intent to cause harm even though the licensee is aware of possible sanctions."
Luncheon's invitation to Sharma, which carried yesterday's date, referred to a previous meeting between the broadcaster and Jagdeo on the complaints raised by the Vieira commentary.
Luncheon noted that the complaints focused "inaccurate, unsubstantiated and misleading statements about the complainants" as well as "unsubstantiated and offensive statements about other Guyanese active in religious faiths."
Around the Web