Leader of the United Force (TUF) Valerie Garrido-Lowe says that her party is likely to contest the 2011 elections alone but has not ruled out the possibility of an alliance with the Alliance for Change (AFC) in the future.
"At this point, we are not considering that yet because at the different meetings, discussions and gatherings we've been having, we all realize that the United Force never really got the chance to show what it can do," Garrido-Lowe told Stabroek News yesterday.
TUF's deputy leader Michael Abraham, during a recent telephone interview with this newspaper, said that he was in favour with his party joining forces with the AFC.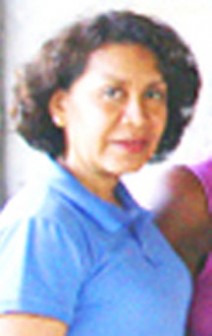 His reluctance to partner with A Partnership for National Unity (APNU) was because the PNC has not apologized for the years of "rigging" elections. Abraham said he feels the main opposition party would gain substantial popularity if it were to apologise for this.
Speaking yesterday, Garrido-Lowe said that if the party were to align itself with anyone in the long run, it should be with another group that would not crowd the visibility of TUF.
She noted that this has been the case for the past 10 years, when then party leader Manzoor Nadir served as a minister in the PPP/C government.
Garrido-Lowe said Abraham had a good point since the programmes of the AFC did not differ too far from TUF's.
"Should there, in the long run, be any allegiance anywhere the deputy leader has a good point there that the AFC's programmes are not too far from ours," Garrido-Lowe said. She, however, declined to say whether the AFC had approached her party about joining forces.
Around the Web