The AFC will be engaging all stakeholders to craft a consensus code of conduct for the upcoming polls, party leader Raphael Trotman announced yesterday.
Trotman, who said the party is seeking a code that "we can all agree to be bound by," told a news conference that the party was hesitant about signing on to a code for parties proposed by the Guyana Elections Commission (Gecom),  until it has received assurances from all stakeholders.
"The AFC is however not anxious to sign on to anything right now without receiving assurances from Gecom, state agencies such as the Guyana Police Force, and even the other contesting parties, that we will all conduct ourselves in an exemplary and fair manner," he said.
According to Trotman, Gecom's ability to hold itself out as an independent and uncompromised agency that is capable of enforcing the code it is now asking others to abide by is significant. He added that the AFC has not forgotten the multitude of ills committed against it at the last elections in 2006, "which understandably causes it to be weary of empty promises being made." He cited the poaching of polling agents, the payment of moneys to PPP/C and PNC/R polling agents on Election Day; the "miscalculation" of results in Region 10 that saw a seat go to the PPP/C; and the non-payment of scrutineers' money to the AFC and GAP/ROAR even after an Order of the Court of Appeal was made to do so.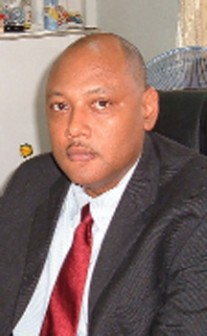 On the proposed code, Trotman said the AFC has no objection in principle as it had set and maintained its own standards of conduct and decorum since its formation in 2005. At the same time, he noted that other stakeholders "seem bent on using every surreptitious and scurrilous device to gain votes by any means necessary."
The general issues of concern that he said the AFC would like to see addressed include the guarantee of equal access by representatives of contesting political parties, including scrutineers and polling day staff, to polling stations without the fear of intimidation and malice. He also said that the party is also concerned that the incumbent and its representatives, including Ministers, would combine official visits with electioneering work, and make use of official and state machinery or personnel during the conduct of the elections. He said government transport, including official aircraft and helicopters, vehicles, machinery and personnel, should not be used for the furtherance of the interest of the party in power and that no party should bribe eligible voters.
Trotman added that the independence of all state institutions that support the conduct of the polls, including Gecom, the Advisory Commission on Broadcasting and the Media Monitoring Unit, should be guaranteed and in the event of breaches of the code, action should be taken in the interest of ensuring a free and fair poll.
Around the Web