Guyana's Foreign Minister, Carolyn Rodrigues-Birkett and her Venezuelan counterpart Nicolas Maduro will meet in Port of Spain tomorrow, a press release from the Ministry of Foreign Affairs said.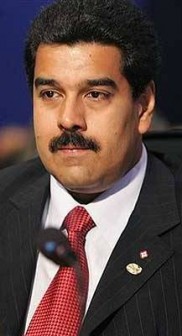 The release said the meeting was mutually agreed by the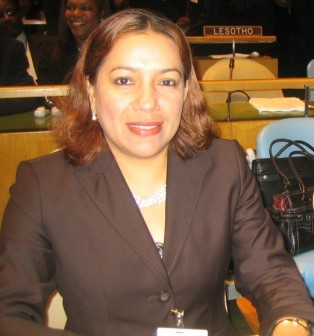 governments of Guyana and Venezuela. It added that "Professor Norman Girvan, the personal representative of the Secretary-General of the United Nations" has been invited to be present at the meeting.
Prof Girvan was appointed as the UN Good Officer in the Guyana/Venezuela border controversy in April last year to assist Guyana and Venezuela in the search for a practical settlement of the controversy that emerged from the Venezuelan contention that the Arbitral Award of October 3, 1899 is null and void. That award definitively established the territorial boundary between Guyana and Venezuela.
The meeting comes days after the Venezuelan Government issued a statement in which it said it had started to "assess this irregular situation", in reference to Guyana's submission of a claim to an extended continental shelf to the Commission on Limits of the Continental Shelf under the UN Convention on the Law of the Sea (UNCLOS) on September 6.
The Venezuelan government had claimed that Guyana's Ministry of Foreign Affairs gave them official notification of the submission the following day. And, Venezuela said, it was taking the necessary action to preserve the law with respect to its "maritime façade." The vital interests of the country would be defended in a resolute manner by means of internationally established mechanisms for dialogue, the Venezuelan statement said, reiterating the Venezuelan government's commitment to the Good Offices Process of the United Nations Secretary General.
Meanwhile, President Hugo Chavez was quoted by Venezuelan newspaper El Universal as saying that the meeting between Rodrigues-Birkette and Maduro was set up "because we have decided to handle the issue with the highest dignity and with a diplomatic approach".
Around the Web