Residents of Region Six who have been trained as mediators were yesterday presented with certificates at a ceremony held at Little Rock Suites, New Amsterdam.
According to a press release, the participants completed a 40-hour training programme and can now mediate in legal matters where the parties have elected not to go to court. The training was conducted by Donna Parchment Brown and Paul Hines of the Dispute Resolution Foundation, Kingston, Jamaica.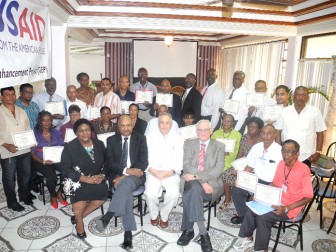 The training of mediators in Region Six coincides with the expansion of court ordered mediation services in the area and the construction of a Mediation Centre at the High Court in New Amsterdam.
Around the Web