Head of the Presidential Secretariat Dr Roger Luncheon yesterday said that he only wrote to CNS Channel 6 broadcaster CN Sharma inviting him to a meeting with President Bharrat Jagdeo tomorrow and denied knowledge of a second document which indicated an impending one year suspension of his television licence over violations.
On Tuesday, Sharma said he received a signed invitation from Luncheon along with the document. The document read: "…I now advise that I have decided to impose a one year suspension of CNS Channel 6 licence with immediate effect, failure to comply with which would lead to revocation." Unlike the invitation, the document was not on an Office of the President letterhead.
Questioned yesterday during his post-cabinet press briefing, Luncheon said he had spoken to Sharma on the issue and attempted to clarify the matter. "I said to him, as instructed, I had indeed provided him with an invitation which I insisted stood for him to attend a meeting on Friday at 3 pm at the Office of the President," Luncheon said.
"I did advise him that in the absence of an address, a date, a signature he shouldn't have any confusion in his mind as to what the intentions of… my letter to him…," Luncheon added.
Sharma, on Tuesday, told reporters that the document confused him and his lawyers and he said he would remain on air, pending official word from OP.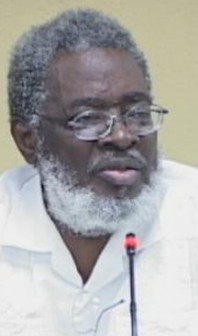 Sharma had been awaiting ruling from Jagdeo on whether the station's licence would be suspended or revoked, after he was cited by the Advisory Committee of Broadcasting (ACB) for alleged breaches of the conditions of his licence, following the controversial May 4, 2011 commentary on Juan Edghill by Anthony Vieira.  CNS Channel 6 offered an "unequivocal apology" to Edghill for the "embarrassment and damage to character" aired the commentary. Its Programme Director Savitree Sharma accepted responsibility for its broadcast, explaining that her staff made a mistake and aired the wrong commentary.
Edghill had complained to the ACB after the broadcast, saying that certain statements allegedly made by Vieira were "inaccurate, unsubstantiated and misleading."
Meanwhile, AFC Leader Raphael Trotman, responding to a question at his party's weekly briefing yesterday, said that the developments in Sharma's case could be "a veiled formed of provocation.
"I believe that some of this could be actually intended to provoke strong action in response to drive fear," Trotman said, explaining that the natural response would be for some to want to protest in support of Sharma. This, Trotman said, could lead to the increase of tension within the society. He added that in the past, street protests have led to the congealing of society along ethnic and political lines.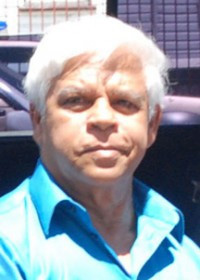 Trotman, the AFC's prime ministerial candidate, also questioned the timing of the developments. "We will expect that Mr Sharma will be allowed as a private media operative and a media house owner to function without gaining the wrath of a president who is about to depart office and who holds the portfolio of minister of information," he said. Trotman suggested that the fact that the statements were made by someone who was paying for air time should be taken into consideration.
Around the Web