PNCR General Secretary Oscar Clarke this morning denied a statement made by Dr. Roger Luncheon yesterday that Region Ten Chairman, Mortimer Mingo was allocated land at the new "Pradoville 2" housing development at Sparendaam, East Coast Demerara.
During a brief telephone interview Clarke said that "I have spoken with Mingo and I am satisfied that Dr. Luncheon is at least a stranger to the truth".
Asked if the party was denying that bit of evidence given by the Cabinet Secretary during the continuation of the President's $10M libel suit against Kaieteur News and its Columnist Freddie Kissoon, he responded in the affirmative. (See other story on this web page.)
Clarke informed this newspaper that he was in the process of preparing a press statement in relation to the matter.
When contacted Mingo referred all questions to Clarke.
Sources close to Mingo told Stabroek News today that he was offered a house lot at Pradoville 2 but never accepted a lot there and never paid anything for it. It is unclear who offered the lot. Mingo, head of the PNCR in Region 10, travelled to Georgetown this morning to clear the matter up.
It would be politically embarrassing for the PNCR for any of its senior members to occupy a lot at Pradoville 2 as the party has strongly criticized the controversial scheme.
To date the government has not explained how the land was allocated for housing, how its allottees were chosen, the pricing of the lots and concerns about preferential services to the scheme.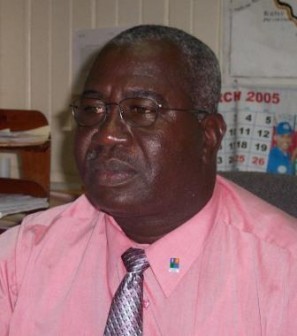 Around the Web