The suspect in the murder of the Clonbrook, East Coast Demerara father of two, will be committed to a mental institution while her evaluation by a psychiatrist continues, Crime Chief Seelall Persaud said yesterday.
Persaud told Stabroek News that the female suspect was evaluated by Dr Bhiro Harry on Wednesday but the evaluation was incomplete. As a result the crime chief said, the woman will have to be placed in a mental institution. He could not say if she was by placed in the facility in the Georgetown hospital compound or at Berbice.
He further explained that once the evaluation is complete advice will be sought on the way forward.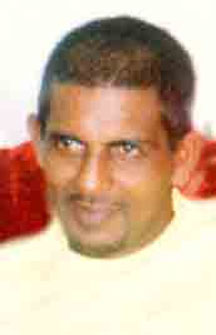 Sheriff Balmacoon was making his way home in a drunken state around 9.20 pm last Saturday and as he passed a closed shop located at the side of the road, a short distance from his home, the woman who was armed with a knife attacked him. Because of his state, he was unable to defend himself, resulting in his throat being slashed.
The man was left on the road bleeding as the woman still armed with the knife ran off. She was found around 7 am the following day at Oil Mill Road, Cove and John, ECD.
This newspaper was told that the woman slept at the shop every night.
A post-mortem examination revealed that he died as a result of haemorrhage and shock due to a single stab wound to the neck. The PME also revealed that he sustained no other wound to the body.
Around the Web