Effective from October 1, 2011 Assistant Commissioner Balram Persaud, who is currently in command of the Police 'D' Division (West Demerara/East Bank Essequibo), has been posted to Force Headquarters to head the Department of Development.
According to Police PRO Ivelaw Whittaker, Senior Superintendent Brian Joseph will be posted in Persaud's former place at 'D' Division. Joseph is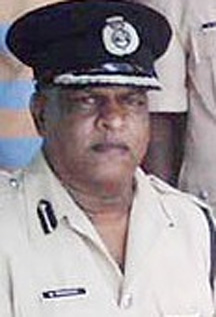 currently Divisional Commander 'G' Division (Essequibo Coast and Islands), the release said.
The release went on to say that Superintendent Stephen Mansell, who is currently at CID Headquarters, will be posted in Joseph's stead at 'G' Division.
Around the Web