A Miami-based American Eagle Airlines flight attendant accused of working under a fake name and passport was sentenced yesterday to eight months in prison less time served and three years probation, according to NBC Miami. He was also fined US$200.
Jophan Porter, 38, a Guyanese who was in the US illegally was also sentenced to pay off a US$82,869 student loan he contracted under another person's name while a student in central Florida.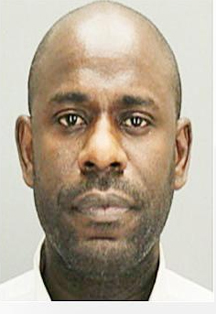 The report said that he will be deported once released from federal custody.
Porter pleaded guilty on August 2 to federal charges of one count of providing a false statement on a passport application and one count of false claim of U.S. citizenship, according to court documents.
Federal prosecutors contended that Porter flew the friendly skies out of Miami International Airport under the alias Anthony Frair, landing a job with American Eagle under Frair's name.
NBC Miami noted that the real Frair lives in New York and says he has never heard of Porter.
The report said that Porter was hired by American Eagle in March, allowing him to fly all over the world and have access to passengers' bags and the cargo area.
He was detained in June at Miami International Airport after a trip to London and Dallas. He had a U.S. passport, three driver's licenses, an FAA certification, and American Eagle ID in Frair's name, police had said.
Sentencing recommendation documents filed with the court stated that Porter lived and worked in the United States on and off for nearly ten years, graduating in 2009 from Schiller International University in Largo with a degree in hospitality.
The report added that it was there that he contracted more than US$80,000 in student loans in the name of another person. Porter told the courtroom prior to sentencing that he was in school again and was expecting to graduate in eight months.
"All I wanted to do was make myself a better person," he said. "For ten years, I paid taxes and I didn't get in any trouble", NBC Miami reported.
Around the Web