Who killed well-known Essequibo businessman Victor Warner and escaped with a large amount of cash and jewellery? Four months later police seem no closer to answering this question as accusations continue to surface that ranks deliberately overlooked clues and conducted a sloppy investigation.
Fingers are being pointed at relatives and persons well known to the man. Stabroek News has since learnt that residents of Richmond Village, Essequibo Coast are claiming that they know who the masterminds of the killing are but could do nothing except hope and pray that one day they will be brought to justice.
Two of Warner's close relatives and a female neighbour he was friendly with, were detained in the initial stages of the investigations. The neighbour's husband was later detained for questioning as well.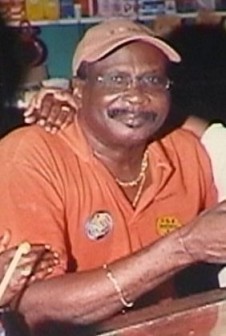 Sources close to the investigation have since said that police submitted a `sloppy' file to the Director of Public Prosecution with nothing of evidential value inside. "No charges and further investigations were recommended based on the lack of evidence. The police say that they are still working and that it's not closed yet," a source said.
According to the source, based on the information gathered, a lot of crucial pieces of evidence were missing from the police file when it was submitted. "It seems like there were attempts to cover up a lot of things… there is a lot more to this story," the source added. According to the source, the police only handed in basic information including how Warner died in addition to several statements filled with speculation. It was also noted that according to police reports, the initial three were found in possession of what was suspected to be some of Warner's stolen jewellery, but this information was not submitted by the police to the DPP.
It was based on the DPP recommendation that those arrested were released.
The source later said that the masterminds are known but unfortunately there is no proof.
This newspaper was told that several weeks ago, two of Warner's relatives were arrested and brought to CID Headquarters Eve Leary to be questioned. They were released shortly after, however, as according to investigators they did not get any useful information.
Stabroek News was reliably informed that the week before his death someone close to Warner had asked him for a large amount of cash to buy a piece of machinery. The man refused because of the strained relationship they shared and this reportedly angered the person.
Some time after 7 am on May 19, Warner, aged 70, was found dead in the bottom flat of the home where he operated a general store. He was lying in a pool of blood, with his head covered with duct tape. According to reports his face, nose, mouth and eyes were completely covered with the tape.
Police said in a statement that an undisclosed sum of cash, along with a quantity of jewellery and cell phone cards are reported to have been taken away. Raw gold was also among the missing items, this newspaper was told.
A post mortem examination later revealed that he died as a result of blunt trauma to the head, compounded by compression to the neck.
Warner suffered severe injuries to his head.
Senior police officials had told this newspaper that the case is baffling as there were no signs of forced entry. The killer(s) were either hiding on the premises or had a key. There is also speculation that Warner knew the killer(s).
'Glad fuh justice'
Kevin, one of two grandsons that Warner resided with took the death really hard. The young man told this newspaper that he wants the police to work hard and to investigate all the clues that are being given to them. "Ah glad if ah could get justice fuh he," the young man said.
He said that to date he had heard nothing from the police on the status of the investigation. He recalled that around 7 am on the day of the discovery he heard his neighbour – who was his father's good friend – calling for him. "She was shouting Kevin, Navin, Victor, Victor," he said, adding that after his grandfather failed to answer he came out to the back step. He said that he looked down and saw the back door of the bottom flat open and thought this was strange.
What was even stranger, he said, was that Warner was not responding. Sensing that something was wrong he hastily woke up his older brother, Navin, and together they went downstairs to check on Warner.
Kevin said that it was his brother who made the gruesome discovery. The neighbour and a relative were at the front door, he recounted, and to this day, the keys to that door and other parts of the premises are still missing. He said that to reach the back of the yard from the front one had to go through a side gate. That side gate was locked when the discovery was made.
According to Kevin, his brother had to break open the lock on the front door to let those outside in. He said that money and jewellery were later discovered missing but he could not put a value on the items.
He could not say why his relatives were among those detained as part of the probe. He explained that the female neighbour who was arrested was one of his grandfather's constant visitors. He recalled last seeing his grandfather asleep the night before he was discovered dead. According to him, the last thing he remembered was taking off his spectacles. His grandfather in his sleep called the woman's name; he apparently thought it was her.
"I think they [the killers] will be caught. I have an idea is who," he said adding that the police are not doing much although "we giving them the information."
The young man said that his grandfather was a very nice person who had been residing in the Richmond area for more than 40 years and did not deserve to die in such a brutal manner.
He said that he and his brother have now been left to run the business, which is hard work.
Around the Web