Ambassador Irwin La Rocque, Caribbean Community Secretary-General on Thursday expressed satisfaction with what he described as the "keen and earnest approach" which Canada was taking towards the CARICOM-Canada Trade and Development Agreement, the CARICOM Secretariat at Turkeyen said in a press release.
The Secretary-General was speaking at a ceremony for the presentation of credentials by the new Ambassador of Canada to CARICOM, David Devine, at the CARICOM Secretariat headquarters.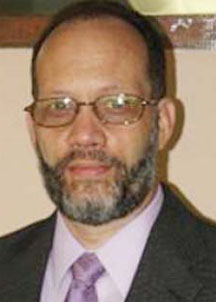 Ambassador LaRocque is quoted as saying that while there were some sensitive issues on both sides to be worked out, he was confident that the "excellent CARICOM and Canadian negotiators, buoyed by the political goodwill which is driving this initiative, will find mutually acceptable solutions, leading to the early conclusion of the agreement."
"It is my expectation that this Trade and Development Agreement will redound to the benefit of both Canada and the Caribbean Community," LaRocque stated.
The release noted that the Caribbean Community began negotiations of the Trade and Development Agreement with Canada in November 2009 in Barbados. The parties completed the third round in April 2011 in Ottawa, Canada.
And reflecting on the long-standing trade relations between CARICOM and Canada, LaRocque recalled that it had its genesis as far back as the late 17th century when Canadian flour and codfish and Caribbean rum constituted the backbone of trade between the North American country and the Caribbean.
This relationship has now matured and it has expanded to include cooperation on development and political issues; and technical assistance, LaRocque pointed out.
In accepting the Letters of Credence of Ambassador Devine, the Secretary-General highlighted the role Canada continues to play in support of Haiti's integration into the CARICOM Single Market and Economy (CSME) through the re-opening of the CARICOM Representation Office in Haiti (CROH).
LaRocque also acknowledged the critical importance of Canada's support in reestablishing the CROH, and observed that the office served to raise the profile of the Caribbean Community in Haiti and vice versa, through people to people contact, and public information sharing particularly through the media.
The CARICOM Secretary-General also used the opportunity to commend Canada on its role as "an exemplary global leader, quietly but steadfastly promoting the principles of peace, stability and development."
LaRocque  added that the Community was "deeply appreciative" of Canada's effort as an advocate of CARICOM's interest in the G-20, which owed its design and establishment to Canada.
Around the Web