Two youths died yesterday morning while several were injured after the driver of the vehicle they were travelling in lost control and slammed into a lantern post at the Airy Hall, Mahaicony turn.
Raheem Xavier, 12, of Calendar Street, Albouy-stown, reportedly died on the spot after being pitched from the tray of the Tundra around 9. 30 am and hitting the lantern post while 15-year-old Collin Williams succumbed at the Mahaicony Cottage Hospital.
Seriously injured is 10-year-old Sameer Shamsuddin who sustained trauma to the head and chest and was in an unconscious state.
His father, Mohamed Shamsuddin, 40, of 19 Strathavon, E.C.D.; the driver of the vehicle, Asif Hack, 34, of Turkeyen; Ameer Ali, 19, of Good Hope, E.C.D.; Fazil Ali, 10, of Grass Field, Lusignan; and Zaheer Yassin, 12, also from Lusignan are said to be in a stable condition at the Georgetown Public Hospital.
All of these persons, with the exception of the driver, were said to have been in the tray of the vehicle. Another four individuals were in the cabin of the pick-up and they escaped with minor cuts and bruises.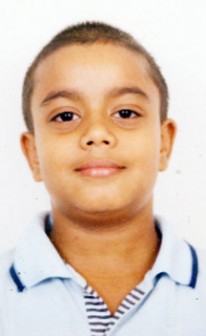 According to Raymond Azeez, who was an occupant of the vehicle, GKK 3893 registered to Hazim Hack, the driver was approaching a turn when he lost control and struck a lantern post. "Like he didn't know the turn was so steep so when he made the turn…the vehicle instead went the other direction and maybe when that happened, he hit the pole and them in the tray pelt out," he explained.
Azeez stated that a minibus subsequently stopped and offered assistance. "They were good because there were some vehicles that saw us and passed although we were trying to tell them stop," he stated, adding that another person in a Raum motorcar also helped in transporting two of the injured persons to the hospital.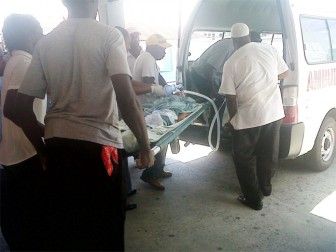 Meanwhile, speaking with Stabroek News, a relative of Xavier indicated that there were reports of the vehicle speeding. "I heard the vehicle was going at a fast rate which I won't refute because knowing the driver, it's a fact," the man noted.
Relatives said that the group was on their way to a function in Blairmont, West Berbice.
Large numbers of relatives converged at the Georgetown Public Hospital following the accident and many broke into tears.
Relatives said that Williams was a Form Three student at the Muslim School on Woolford Avenue. Xavier was in the Second Form at the Charlestown Secondary School. He would have celebrated his 13th birthday on October 10th.
Around the Web