Development Coordinator Harripersaud Nokta and a team of officials were given a warm welcome during a recent visit to Kanapang and Itabac in Region Eight.
According to a Government Information Agency (GINA) press release, the team, which included Permanent Secretary Nigel Dharamlall, Region Eight Chairman and REO Senor Bell and Ishwar Dass respectively, highlighted some of the improvements that have been made in several sectors in hinterland communities. Nokta is a former local government minister.
At Itabac, Nokta said Guyana has already met the Millennium Development Goal on access to primary education for all by 2015. He said government intends to boost this achievement by providing better education facilities. "The PPP/C government believes that every child should be educated and take his/her rightful place in society," he said. Nokta also referred to the national school feeding and uniform distribution programmes and other services that enable parents to send their children to school.
According to Nokta, government plans to build another secondary school in the Pakaraimas and is investing in this and other services in the area to ensure that every child benefits. In response, Itabac Toshao William Peters thanked the team for visiting the community.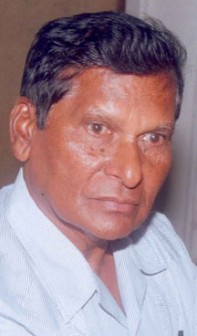 At Kanapang, Dharamlall said government's vision for hinterland communities is for every resident. According to GINA, at Kurukubaru, Bell noted that all the households in that community have solar home systems. In addition, Community Development Officer Agrico Phillips urged residents to co-operate with the government for the advancement of their communities.
In response, residents voiced concerns about a water problem in the community, which the team committed to addressing. The officials also committed to providing some of the materials needed to conduct repairs to the bridge in Kurukubaru and gave assurances that the community would be provided with the necessary tools to aid in agriculture production.
Around the Web