Former senior member of the PNCR Joseph Hamilton yesterday defended his move to the ruling PPP/C saying it was the only party that has presented a programme of development for Guyana.
Meanwhile, his former party, the PNCR played down his switch to the ruling party. PNCR executive member Lance Carberry says that the decision by Hamilton to support the candidacy of Donald Ramotar will not have any repercussions on the opposition coalition, A Partnership For National Unity (APNU).
"Mr Hamilton has not been an active member of the PNC for some time. So I don't believe that his absence will be noticed," Carberry said while responding to a question yesterday during an APNU news conference.
Hamilton's decision, according to Carberry, should be seen as him exercising his constitutional right. "As Guyanese, we are all free to join or not to join whichever party of our choice.  And therefore, if Mr Hamilton has exercised the choice of joining the PPP, I think he is exercising his fundamental constitutional right," Carberry said.
Political observers see his departure as more a blow for the APNU than a gain for PPP/C as it shows that the opposition group has been unable to seal deep seated rifts within its key constituent.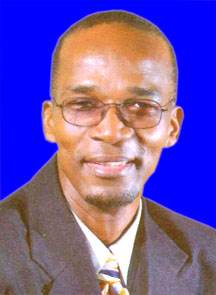 Hamilton was one of the speakers at the PPP/C rally on Sunday at Albion, which launched the party's election campaign. He had had long service with the PNCR and had responsibility for several elections-related areas. He withdrew from the party in 2007 following a showdown between the Vincent Alexander-led wing of which he was a part and that of another group led by present party leader Robert Corbin. The showdown led to the axing of PNCR-1G MP Joseph McAllister at which point Hamilton and others withdrew from the party and called for a new political culture.
Questioned yesterday on whether APNU had sought to reach out to some these senior members, Carberry said that a number of these individuals have been active in the activities of APNU. "Most of our members have been very active in the activities of APNU, for example we have various committees on which they serve," he said.  "We are satisfied that they are active and that they are making a positive contribution," he said, hinting that Alexander was one of those members back in the fray. McAllister, Carberry indicated, remains overseas.
Contacted yesterday, Hamilton said his decision to support the candidacy of PPP/C presidential candidate was influenced by a desire to contribute to the development of Guyana and also by his personal affiliation with Ramotar.
Hamilton said that after being politically inactive since 2007, he had to decide whether to stay out of politics or to re-enter the political arena. He said that after consulting with his family, he made the decision to return to the political arena. He said the next step was to decide which entity to support.
In response to a question as to why he would support a party that he had in the past staunchly opposed, Hamilton said, "the only thing that is constant in life is change," he said. He said that he has been acquainted with Ramotar for a long time, something which, he indicated, does not apply to the other presidential candidate leaders.
The PPP, Hamilton said, is "the only party that has presented a programme of development". According to Hamilton, he does not intend to migrate and it is his intention to contribute to the development of Guyana for his children and grandchildren.
Around the Web