President Bharrat Jagdeo yesterday denied that the suspension of CN Sharma's broadcast licence was related to the upcoming general elections saying that timing never crossed his mind and that it was the station's Programme Manager Savitree Sharma who suggested four months.
He noted that had he stuck with his original thinking of eight months and instituted it in July when the matter first reached him, then timing would have still been an issue.
Jagdeo was responding at an Office of the President press conference to questions from the media on the public's opinion that the suspension was excessive and that the timing was an attempt to get Channel 6 off air during the elections period.
The suspension took effect from 6 pm on Monday and was sparked by a May 4, 2011 Anthony Vieira commentary which was aired on the television station. Members of opposition political parties and civil society have since condemned the action. A committee has since been set up to deal with the suspension.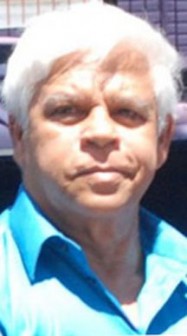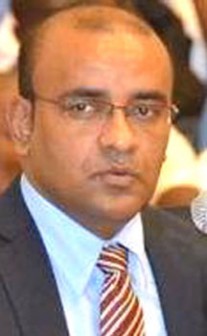 Jagdeo said that it is understandable for the opposition to be protesting. The president went as far as to say that the opposition "had performed at best in a lacklustre manner for years and were horribly underperforming as they try to mount a campaign for the elections. They have very little energy and don't have a vision…"
He explained that a complaint was filed by Bishop Juan Edghill around May this year against broadcaster CN Sharma and it was considered by a three- man Advisory Committee on Broadcasting (ACB) comprising a member each from government, the opposition and the private sector. According to Jagdeo the committee wrote to Sharma who responded. The matter was then considered and the committee recommended that Sharma should be suspended for a minimum of six months.
"They took into consideration that there were three other transgressions of a similar nature. They were suspended for one day, then one week and then four months (and) that he was not remorseful…", the president said in his first comments since the suspension was handed down last Friday.
The president stressed that it was an independent committee which made the not less than six months recommendation but before it could have been sent to him, Sharma secured a court injunction. Later that injunction, was lifted, he said, and he received a copy of the recommendation.
Jagdeo's explanation differed entirely from a statement which was issued by the Office of the President on June 1, 2011. That statement said that Sharma's obtaining of an injunction on May 31st was immaterial as the ACB had already tendered advice to Jagdeo. The President made no reference to this OP statement at his press conference yesterday.
Continuing with his account yesterday, Jagdeo said that several weeks later he invited Sharma to a meeting during which he admitted the comments made were an infringement of his licence; that he was sorry and that the wrong tape was shown. He said that later, Sharma and Savitree came to see him and it was on this occasion that he indicated that he was inclined to suspend the licence for eight months.
Loans
"They then started going on about the business, how they have loans to pay and a whole range of things. How they couldn't survive etc", he said adding that he inquired from Sharma in the presence of Cabinet Secretary Dr. Roger Luncheon and Savitree if he thought that there should be no sanctions. Jagdeo did not indicate what Sharma's response was.
According to Jagdeo, he found it disturbing that Savitree would later call him to inquire if the removal of  the Christopher Ram programme from the air and the transferring of the licence to her name,  would mitigate the sanction.
"I said to her that this had nothing to do with CN Sharma, it has to do with a complaint that was made and a recommendation from the ACB", he said adding that he made it clear to Sharma that the issue went beyond apologizing to Edghill who he has gathered has filed a lawsuit.
"It is the content of the broadcast that was reprehensible. I made it clear that the content was intended to incite religious intolerance … which is reprehensible to our constitution. In the laws of Guyana you can be charged for this", he said. Jagdeo explained that Sharma broadcast on his channel that "there was a Hindu conspiracy to remove Christian programmes from the air.
That the Hindu priest got me to remove some Christian programme from the air. That is totally false". He said further there was a reference to a Pentecostal takeover of Guyana and that "the Catholic Bishop is a waste of time, he is not doing anything about it". According to Jagdeo an effort was being made to put Pentecostals against Catholics.
He noted that the laws of the country state that a politician can be disbarred from running in an election if he is found guilty of using race or religion to mobilize people. "I have made it clear that I am not tolerating any attempt to divide our people because of religion".
The president further went on to explain that he asked Sharma what would be a reasonable sanction. According to Jagdeo, Savitree said four months and Sharma then said two.
After consultations in their absence he said, he later informed them that he would accede to their request and go below the ACB's recommendation. He said that he would suspend them for four months and the Sharmas asked for the weekend to wrap up their affairs to which he agreed.
"But then I saw that over the weekend they were mounting a campaign. It is totally unethical of them because they left my office saying they needed time to wrap up their affairs and then over the weekend they started getting all these fringe elements…who likes the sounds of their voice", Jagdeo stated.
Around the Web