President Bharrat Jagdeo yesterday said that drug traffickers including Roger Khan have managed to elude capture because of the lack of evidence.
He was at the time responding to questions from this newspaper at a press conference at the Office of the President, on whether his government and security forces were aware that Khan was trafficking in drugs here and if so why he was never charged.
Khan is serving time in a US jail after being convicted of a drug offence there.
According to Jagdeo "in this country I think we still have an issue where you have to catch people before you charge them". He noted that people often go to him with allegations against customs and other entities. When he tells them to bring the evidence he said they fail to return.
"I will always defend people's right to due process and if we become a state where the police start acting with suspicion without evidence then it will come back to haunt all of us. A lot of people know who the drug dealers are but it is catching them in the act", he stated.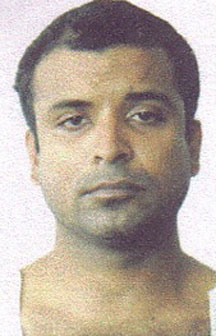 He told reporters that the government had managed to keep the drug units which include the police narcotics squad clean, by polygraphing every member. Those who fail he said have been fired. He added it was not he who administered the policy but rather it was done by a Miami-based individual who the US embassy recommended.
The police commissioner, he added has written to the US government on more than one occasion in relation to evidence given during the Roger Khan trial but to date there has been no response. "They have this wealth of evidence there and they are interested in us also moving on him (Khan). We have asked for the sharing of this information and until now we haven't received that", he said.
Jagdeo said that he knows a drug dealer who supplies weapons to Guyana called "Tookie" and who was in touch with the criminals  in Buxton and was also part of the July 2009 Ministry of Health Fire. "Tookie" lives in the US and according to the president that country is yet to "help to get him".
"Heavens help this country if we only start going after people because we think they are this person or not", he said adding that there is an active money laundering investigation. He said that in accordance with the amendment to the money laundering, persons have to prove how they acquire assets.
Around the Web