PORT-AU-PRINCE (Reuters) – In Haiti, the Americas' poorest state, the top priority of the incoming prime minister is no different from that of the leader of the world's richest economy just two hours' flying time away.
"Jobs, jobs, jobs," Haitian Prime Minister Garry Conille told Reuters in an interview hours after the Caribbean country's Senate ratified him as the new head of government nominated by President Michel Martelly.
In Haiti's biggest single aid partner, the United States, President Barack Obama has embarked on his own campaign to create jobs in a struggling economy where unemployment is stuck at 9.1 per cent as he seeks re-election next year.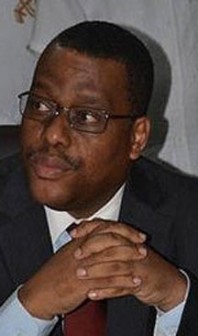 The Haitian Senate's confirmation late on Tuesday of Conille, 45, a doctor and UN development expert, came as a relief to foreign governments and donors and followed lawmakers' rejection of two previous picks of Martelly, who won a March presidential election runoff.
Donors have been anxiously awaiting the installation of a new head of government to tackle Haiti's huge reconstruction task following the Jan. 12, 2010, earthquake that inflicted massive death and destruction in a blighted country that was already the least developed in the Western Hemisphere.
The CIA's "World Fact-book" lists Haiti's estimated 2010 unemployment rate at 40.6 per cent and notes more than two- thirds of the Haitian labour force do not have formal jobs.
The agency adds that 80 per cent of Haiti's population lives under the poverty line, with 54 per cent in abject poverty.
Conille, who has worked on development issues in several African states for the United Nations, said he was confident he could rally both Haitians and international donors behind a government programme he will submit to parliament for approval.
"This will be a battle in some ways, but it's also … a unique and historical opportunity to put all Haitians together around a common program to rebuild their country," he said, speaking in his office in Port-au-Prince.
He plans to seek political diversity and inclusiveness in his Cabinet, not always easy in a volatile nation often torn by political faction fighting. "No sector will be excluded. We will all share responsibilities around a common vision to get the country out of this difficult situation," he said.
Conille has no illusions about the enormity of the task facing the government he will head. Last year's earthquake killed more than 300,000 people, according to government estimates, and left many more homeless, jobless and destitute.
"Not only did the earthquake hit one of the poorest countries in the world, but it hit the center of the country's activities, which is Port-au-Prince, crippling the government, private sector, businesses, banks," he said.
Conille, who said he had worked in Rwanda, Malawi, Ethiopia and Niger, also served as chief of staff to former US President Bill Clinton in the latter's role as special UN Haiti envoy.
Echoing pledges made by his political sponsor, pop star-turned-president Martelly, Conille said he would seek to spread rebuilding and development efforts and resources evenly between the capital and rural Haiti where half the population lives.
Around the Web