Head of the Presidential Secretariat Dr Roger Luncheon yesterday said he had called Mortimer Mingo about the allocation of land at the 'Pradoville 2' housing scheme not on authority, but because they were good friends.
Asked during his post-Cabinet press briefing on what authority the main opposition PNCR's top Region 10 official  was allocated land at the Sparendaam, East Coast Demerara Housing Scheme, Luncheon said that in the case of Mingo "it really wasn't an authority that was needed to advise a close friend and likely neighbour about opportunities that had become known to me".
Mingo was identified as one of the persons who had been offered house lots at Pradoville 2, when Luncheon testified during the President's $10 million libel case against Kaieteur News and its columnist Freddie Kissoon. The housing scheme has attracted searing criticism from sections of the public, including the PNCR over the lack of transparency and preferential services to it.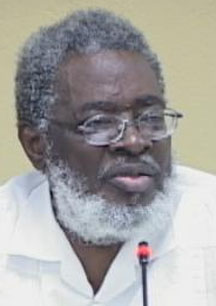 Following Luncheon's testimony, Mingo issued a statement which said: "Some time on or about August 2010 I received a telephone call from Dr Roger Luncheon, Head of the Presidential Secretariat, who informed me that the Government of Guyana was in the process of allocating house lots at Sparendaam, East Coast Demerara where the radio antennas were located, and that these plots of lands were being allocated to senior government functionaries and regional chairmen.
He further said that I had been identified as one of the recipients for a house lot and that I would be contacted later as to how the allocation would be made.
"I immediately contacted my attorney-at-law on the offer that was made to me by the Head of Presidential Secretariat and he advised that I acknowledge the offer, and wait and see what and how they would proceed with the offer.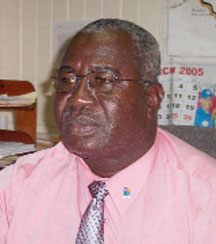 "Since then I have not heard from the Head of the Presidential Secretariat or anyone concerning the said plot of land. I have not signed any agreement or condition of sale, or paid any money for any land at Sparendaam, or received any lease, title or transport for that land from the Government of Guyana.  In fact I have never seen the land."
Mingo, however, did not say that his acknowledgement was in the form of a cheque dated September 3, 2010 and that he had later moved to have it dishonoured. Mingo also did not say that he and Luncheon were close friends.
It was Minister of Housing Irfaan Ali, during a subsequent press briefing, who displayed a cheque which he said was payment for the land at Pradoville 2.
The minister said the cheque for $1.5 million was dishonoured by the bank and he produced the evidence to this effect.
The cheque, made out to the Central Housing and Planning Authority, was signed by Mingo but did not state what the money was for.
The PNCR has since said that the issue will be dealt with internally.
Around the Web