Executive Director and Chief Distiller at Demerara Distillers Limited (DDL), George Leslie Robinson, 63, has died.
According to a DDL press release, Robinson died on Sunday while en route to New York to seek further medical attention.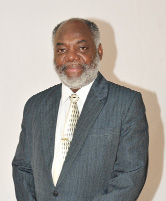 In 1967 Robinson joined the then Guyana Distillers Limited as a trainee distiller. The release said he held various positions before being appointed to the Board of Directors as Director of Wines and Spirits in 1998.
DDL's Chairman Yesu Persaud described Robinson as a "friend and dedicated member of the DDL Team. During his 44 years of exemplary service to DDL, George has made a tremendous impact on the development of the DDL Group of company. He would be sorely missed by the board, management and employees of the DDL group of companies."
DDL expressed sincere condolences to the late Robinson's children: Glen, Grandison and Katina, and all his other relatives and friends.
Around the Web