Cyon Collier, called 'Picture Boy,' was identified by the wife of murdered Non Pareil resident Chandrapaul Persaud as one of the bandits who carried out the fatal attack, a retired detective yesterday testified.
When the trial of Collier continued before Justice Winston Patterson, retired Detective Inspector William Pitt said that on October 6, 2006, he conducted an identification parade at Eve Leary, where the accused was one of two suspects in the line-up. Persaud's wife,Nazema Ishak, positively identified Collier as one of the bandits who attacked her family, Pitt said.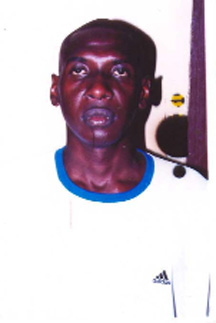 Persaud, 34, known as 'Ravin' and 'Kero Man,' was shot on September 30, 2006 outside his Non Pareil, East Coast Demerara home by one of three gunmen who launched an attack minutes after he drove his vehicle into the yard.
Ishak had said that the attack occurred shortly after Persaud returned home around 7 pm. Persaud headed to his canter truck, which was parked in the yard, and his son went with him. The woman said that she then heard her husband sounding an alarm about thieves but before she could venture outside two masked men armed with "big guns" confronted her and her daughters.
They were robbed of three gold rings, including Ishak's wedding ring, a watch and about $100,000 in cash.
After the men left the house, she immediately turned on the security alarm system.
The men then abandoned the bicycles they had come with and made their escape in the family's car, which still had the key in the ignition. Ishak found her husband lying on the road. She said the man was lying on his stomach with both his hands under him.
Also taking the witness stand yesterday was Ishak's cousin, Zahir Ishak, who told the court that he heard Persaud yelling "Thief! Thief! Call de police!" Afterward, he said, gunshots were heard.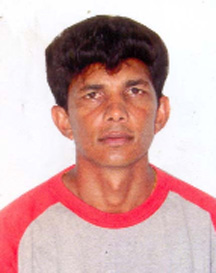 The witness stated that he had known Persaud for about 15 years and they spoke daily. As a result, he said he was positive that the voice he heard was that of Persaud.
After hearing the screams, he said he armed himself with a cutlass and then ran towards Persaud's house. From the side of the man's house, he said he saw two of the perpetrators briefly.
The man further stated that he heard one of the bandits telling Persaud to "pass the money and jewellery" and noted that after hearing this, he dropped the cutlass and ran back to his house and secured his doors.
"Then I hear 'bout two, three gunshots and then after couple seconds I hear my cousin start to holler. I come out and ran and by the bridge corner I saw Chandrapaul Persaud lying down… he was dead," the man explained.
The accused is being represented by attorney Linden Amsterdam while the State Prosecutor is Judith Gildharie-Mursalin.
Around the Web