At the Blairmont Court yesterday, Keshwar Ragunandan of No. 11 Village was granted his pre-trial freedom on a charge of causing death by dangerous driving.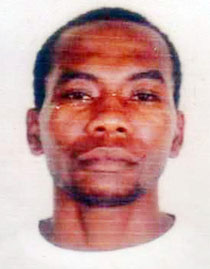 He appeared before Magistrate Roby Benn and is scheduled to return to court on November 21. The court heard that around 7:30 am on Saturday, October 8 he drove his Nissan Maxima motorcar, PNN 7187 in a dangerous manner resulting in the death of Joseph Jacque, 38, of New Amsterdam.
The prosecution asked for bail to be refused on the grounds that the defendant would flee the jurisdiction and that it is likely that he would tamper with witnesses.
Attorney-at-law, Joel Persid-Edmond in his defence made a successful application for bail.
Jacque, a machinist at Jumbo Jet Auto Sales at Chester Village left home around 7 am and was on his way to work when tragedy struck.
Around the Web