PPP/C presidential candidate Donald Ramotar this evening formally declared Prime Minister Sam Hinds as his running mate for the upcoming general elections.
He was speaking at a PPP/C rally in Wismar. It would mean that Hinds will be running in the number 2 spot on the ticket for the fifth election in a row.
Political analysts see the naming of Hinds as a concession to the view that Ramotar, a relative unknown on the national stage, needed to have someone of the stature of Hinds on the campaign platform.
Earlier, sources say, the PPP/C had toyed with the prospect of a woman candidate or a figure who might draw support from the pivotal Amerindian community. A number of names had been mooted including Carolyn Rodrigues, Jennifer Westford, Priya Manickchand, Robeson Benn and Ashni Singh.
Sources say the naming of Hinds also allows the PPP/C an opportunity to later insert one of its members in the no.2 position if Hinds resigned.
The earlier thinking had been that having served four terms as Prime Minister and a brief stint as President, Hinds had nothing new to bring to the PPP/C in its first general election without a Jagan. It was thought that Hinds would have been given a diplomatic post in one of the western countries.
Widely respected for his honesty and simplicity, critics of Hinds have said he has not been effective in several of the areas he has ministerial control of and deferred too much to President Bharrat Jagdeo. The President took control of several of the areas of Hinds' responsibility. Analysts will also likely question who eventually made the decision to retain Hinds: President Jagdeo, the PPP or Ramotar.
Just recently, Hinds signalled his interest in continuing in government.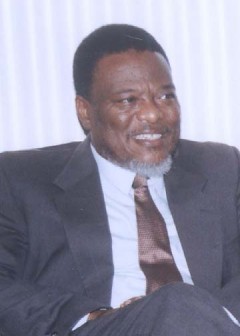 Around the Web