At least 32 forestry groups are expected to benefit from the US$40,000 wood-drying kiln which was commissioned in Linden yesterday.
The facility was funded by the International Tropical Timber Organisation (ITTO). Winston Smith, second in command of the group tasked with managing the facility said it will be opened to the 32 forestry groups making up the Region Ten loggers association as well as private individuals and companies. Region Ten stands to benefit economically from the kiln which will pave the way for the development of furniture and other industries especially in Linden, Smith said.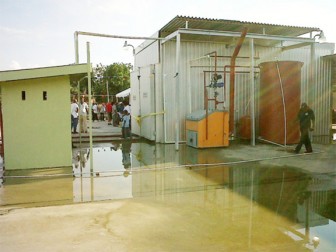 Minister of Agriculture, Robert Persaud who formally opened the facility said that when the PPP/C government got into office, it was at a time when the bauxite industry in Region Ten was on the verge of collapse.
The government had to find alternative activities for the thousands of people in Linden, he said. "We identified forestry and agriculture as well as information communication technologies among others as some of the new economic activities so that the people of Region Ten can look forward to some sort of security," he said.
Persaud said that the government through its relevant ministries, engaged concessionaires who had large concessions. "These concessions were held by mainly Indo-Guyanese. We called these individuals in and urged that they relinquish and give back close to six hundred thousand acres so that we could have redistributed those to the ordinary working people of Region Ten," he stated.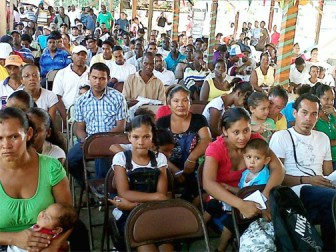 Meanwhile, the minister expressed dissatisfaction at the absence of Regional Chairman, Mortimer Mingo who, according to him, had indicated that he would have been present at the commissioning ceremony in light of the significance of the facility. Persaud noted that the commissioning coincided with the observance of World Food Day yesterday.
"What we are doing here, this is not a partisan event. In fact I have given instructions that anyone who turns up here with a PPP/C t-shirt must be turned back," Persaud said. He added that Mingo's no-show is a slap in the face of residents and must be taken note of.
Yesterday's ceremony took place a short distance away from the location of last night's PPP/C Linden rally and drew a large number of persons from all across Region Ten including persons from the riverain communities. Mingo had criticized the government over the holding of the event just prior to the rally last night. He saw it as a ploy to draw persons from all parts of the region to the PPP/C event.
Around the Web