The National Association of Agricultural, Commercial and Industrial Employees (NAACIE) has acknowledged that the Arbitration Award presented Monday is better than what Guyana Power and Light (GPL) workers received in the past but said it may cause other employers to disregard agreements made on behalf of workers through union negotiation.
"The union, while recognising that the Award was more favourable than what was imposed and offered by the GPL remains concerned that it is giving not just the GPL but other employers (cause) to disregard agreements that were made on behalf of workers through union's negotiation," NAACIE General Secretary Kenneth Joseph is quoted as saying in a press release.
"This can be used as precedent for future negotiations and can cause serious industrial dispute and action to assist in the maintaining of status quo and workers rights," Joseph said.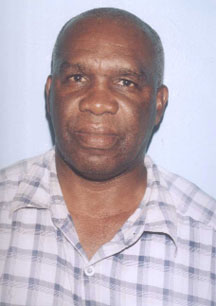 However the union is encouraging  its members to spend the award wisely and to be also prepared to continue to struggle to ensure rights are maintained.
The awards are to be paid not later than November 18, 2011, the release stated.
The award takes into account the Across the Board, Performance Incentive and Automatic Annual Increment.
The Arbitration panel headed by retired Justice Prem Persaud was set up by the Ministry of Labour through the request made by NAACIE after the deadlock declared by the Chief Labour Officer for wages/salary increase for 2010 and non-payment of increment for 2007 to 2010.
This panel called a meeting on Monday and presented its award to the parties at the Ministry of Labour.
After GPL and NAACIE made presentations to justify their positions, the panel met and made a decision that is deemed final and binding according to the Recognition Agreement between the parties.
This award did the opposite of what was corrected in 2001 and has thrown the workers' position on emoluments and increment at least 10 years backwards, the NAACIE release contended.
It noted also that at no point in any discussion did the union negotiate or sign an agreement with the management that suggested or represented the Performance Incentive, the Across the Board and the Incremental pay structure as one.
The arbitration panel found that the agreement for the 2009 payment did not spell out how the 6 percent was arrived at. However, the increase for that year was above the inflation rates and they considered the payment, having regard to all the circumstances, reasonable, the release added.
In 2006, GPL increased emoluments by 14 percent which included six percent across the board, five percent Performance Incentive and three percent annual increment. And for the year 2007, management increased emoluments to 9 percent which included 1.5 percent Across the Board, 4.5 percent Performance Incentive and 3 percent Annual Increment.
"They consider the increase for 2006 and 2007, having regard to all circumstances, reasonable," the release concluded.
Around the Web