Minister of Home Affairs, Clement Rohee is assuring Guyanese  that the Guyana Police Force and the Joint Services are fully mobilised to ensure the maintenance of order throughout the campaign season, on elections day and even post-elections.
He told the Government Information Agency on Tuesday that the Joint Services have the necessary competencies and wherewithal.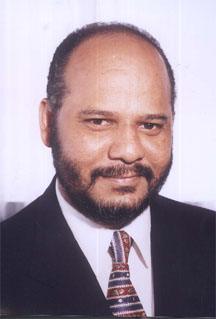 "Listening to the key contenders, they are all speaking out against disruption of any type.
I think we have reached a stage in our society where as far as elections are concerned, people recognise that there is no need to break up the country," the Home Affairs Minister told GINA.
He added that once the results are free, fair, transparent, and credible, the victor will be accepted and the country will move on.
"From a security standpoint the plans are in place, the personnel are geared up with the necessary standard operating procedures. I would like to assure all Guyanese, including the private sector and investors to rest assured that there will be a very high comfort level in respect of the atmosphere that will prevail in this country during this critical period," Rohee told GINA.
Around the Web