The Guyana Human Rights Association (GHRA) yesterday called for former New Building Society (NBS) senior staff Maurice Arjoon, Kent Vincent and Kissoon Baldeo to be paid all the benefits due to them that accrued during their interdiction according to the law, in view of the fact that they have been freed of all charges.
In a statement to the press, the GHRA pointed to the injustices and material hardships that former director secretary/chief executive officer Arjoon, and senior managers Vincent and Kissoon would have faced since they were charged in connection with a multi-million-dollar fraud.
Vincent and Baldeo were freed of all charges by acting Chief Magistrate Priya Sewnarine-Beharry on October 12, while charges against Arjoon were dismissed in November last year.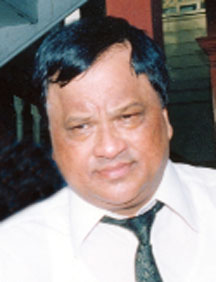 Charges against the trio were first laid in June 2007 and the dismissal of this case brings an end to the disgraceful saga in which the careers of the individuals have been destroyed.
According to the statement, passing the preliminary inquiry into the matter among four magistrates for over four years as a result of prosecution delays must constitute something of a record and have prompted questions about the foundation of the matter.
Magistrate Nyasha Williams-Hamilton, in January 2009, dismissed one of the charges for want of evidence. In dismissing two of the others in November 2010, Magistrate Fazil Azeez, was reported as having written to the Director of Public Prosecution twice, seeking withdrawal of the third charge against Vincent and Baldeo but received no response.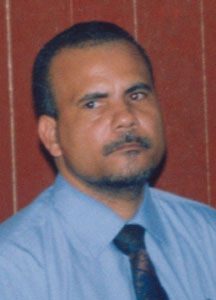 It was reported that Azeez had said, "For whatever reason they still want to hold on to it. I can't scratch it up. I don't have that power. Regrettably it has to be heard and I have to give a date." He had then recorded the cases for hearing in December before Magistrate Sewnarine-Beharry.
The release went on to say that the men's professional careers with previously impeccable records have been terminated and their reputations have been destroyed by the charges without any evidence being led against them.
A petition, signed by 88% of staff members in support of the three senior managers, referred to comments made by the Chairman of the NBS Board at the time of the alleged fraud to the effect that he knew the men were innocent and that none of them had benefited from a penny from the alleged fraud.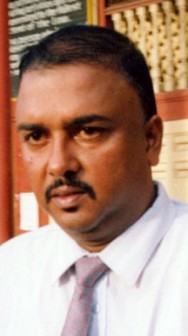 The executive committee of the GHRA opined that the controversy surrounding the matter needs an independent investigation as to the how these men were charged. "This might begin to restore some faith in the judicial system," the release noted
Around the Web