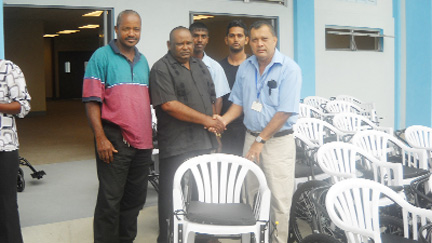 The Georgetown Public Hospital Corporation (GPHC) was yesterday presented with 50 wheelchairs from the Director of the Friends Committed to Caring Organization David Searam.
Upon receiving the wheelchairs, GPHC Chief Executive Officer (CEO) Michael Khan noted that the Organization has been making donations to the hospital for a period of time and their donations are well appreciated.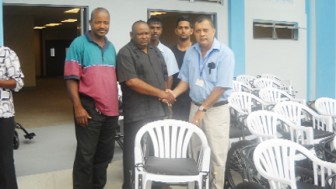 Searam said that the Friends Committed to Caring Organization is a local non-governmental organization and has been in existence for 18-years and has partners in Canada and they are committed to help improve the Medical Sector, in forms of donations and medical outreach programs. He further added that they have 50 wheelchairs each to donate to the New Amsterdam Hospital, Suddie Hospital, Skeldon Hospital and the Linden Hospital Complex. In photo: GPHC CEO Michael Khan receives the donation of Wheelchairs from Friends Committed to Caring Organization Director, David Searam.
Around the Web