Businessman Peter Ramsaroop has endorsed the PPP/C.
A longstanding and bitter critic of the PPP/C and President Bharrat Jagdeo,  the PPP/C today issued a statement from Ramsaroop in which he said he had reviewed the party's manifesto and was gratified that it had many key programmes in it.
Ramsaroop's endorsement comes days after he issued an apology to Agriculture Minister  and PPP/C Campaign Manager Robert Persaud over statements he had made about him in a TV programme.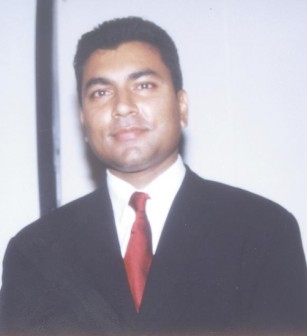 Ramsaroop, who had previously accused the Jagdeo administration of stymieing several of his business endeavours, started out with the PNCR and headed his own political party. He also had stint with the Alliance For Change and had been in discussion with A Partnership for National Unity.
His statement follows:
"As a former Presidential Candidate campaigning for continued changes to Guyana,  I have advocated for key shifts in our economic vision. I strongly believe Guyana can become a Transport Led Economy.
"I have had a chance to review the PPP/C 2011 and Beyond Manifesto and find it refreshing that many of the key programs such as the Deep Water Harbour, completion of the Road to Brazil and certain tax reliefs are all in the plan under a Ramotar led Government. In addition, the Presidential Candidate has promised a review of the entire tax system including the VAT which I strongly believe must happen.
"I fully support these initiatives. In addition, as a leading member of the opposition ranks, I believe Guyana needs a period of political peace and working alongside each other to ensure that all Guyanese benefit. My discussions with the Presidential Candidate and his team have given me the assurance that the strong desire and will is there for all of us to work together no matter ethnicity, religion or political affiliation for a better nation.
"My decision is based on the Future "Winning the Future for All Guyanese" Mr. Ramotar is a family man and understand what it takes to run a household like many of us and I strongly believe will be a President for all of Guyana. And I am confident the PPP/C is the best and only choice for all Guyanese."
Around the Web