A post-mortem examination performed on the body of miner Frankie Lewis yesterday re-vealed the cause of death as drowning and asphyxiation.
On Saturday Lewis's wife, mother-in-law and other relatives had disputed this fact, as they felt that he met with foul play while in the interior. On viewing the body of the 24-year-old miner at the Lyken's Funeral Parlour, the relatives had stated that they'd seen marks of violence
However, there was no mention of any marks of violence in Pathologist Nehaul Singh's findings.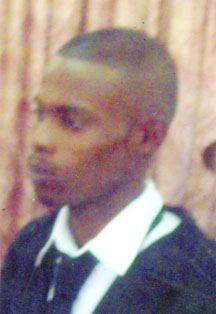 Lewis had ventured into Tiger Creek, North West District to work for a dredge owner there and it was while there that he met his demise.
The reputed wife of the dredge owner had told Stabroek News that he went missing on the day of his death and his body was found in a pit. Relatives had contested this, stating that Lewis did not know to swim, nor did he dare venture near water.
Around the Web