The Ministry of Education says 758 students countrywide recently completed its Secondary Competency Cer-tificate Programme (SCCP) aimed at reducing the school drop-out rate.
The ministry introduced the programme in 2008 to stem the number of early school leavers and to ensure that secondary age students are adequately prepared for the world of work, it said in a press release. Twenty-nine students from the Buxton Practical Instruction Centre also graduated from the first phase of the 'Skills for Life' programme; 18 of these students did catering, seven, garment construction and four joinery.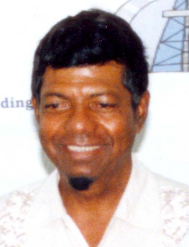 At the convocation ceremony for the SCCP, held at the National Cultural Centre, Minister of Education Shaik Baksh said preliminary reports have indicated that the initiative is having a positive impact and the drop-out rate has reduced by 50% in the last five years.
The students did courses in Language and Communi-cation, Mathematics, Inte-grated Science and General Studies, Agriculture Science, Industrial Technology, Home Economics and Visual Arts. The ministry said 232 students did studies in crops and soil, 198 catering; 39 household management; four, garment construction; 20, art; 40 fabric decoration; nine carpentry; 89, joinery; 57 electrical installation; six, masonry and seven, welding.
The students, who now qualify for first level entry jobs can either pursue job opportunities or the TVET subjects at the Caribbean Secondary Education Certificate or move on to higher studies. Baksh said the objective of the programme is to teach early-school leavers a skill that will make them employable.
As part of a wider programme to boost the standard and quality of TVET, the ministry, under a $9.6M Caribbean Development Bank programme, will train 60 instructors drawn from the various centres countrywide. Training will focus on knowledge-building and content delivery.
The SCCP aims to develop technical competencies and enhance functional literacy and numeracy at Grade Nine; equip students with life, vocational and other skills to support national development; expose them to a modularised and vocational career education focused on supervised work experience, work attachments and/or related projects; develop good occupational, environmental health and safety practices in schools and instil problem-solving and creative thinking skills in students, through project work.
Around the Web