Guyana's representative Arti Cameron will not be participating at the Miss World 2011 pageant now underway in London, England.
This is as a result of problems acquiring her visa to travel to the pageant. The local Miss Guyana World Committee has said that in the event that Cameron does not represent Guyana at Miss World this year, the parties have agreed that she would be designated as Miss Guyana World 2011-2012, and would be given the opportunity to represent Guyana at next year's pageant, scheduled for April-May.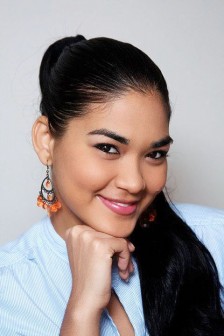 According to a source, Cameron, 22, is showing little interest in going this year, since she considers attending the pageant at this late stage "a waste of time."
The Miss World pageant requires the delegates to partake in a 'Fast Track' segment, which consists of sports and talent events. These two segments have already begun and several delegates have since been fast-tracked. The winner is said to likely be chosen from this group, since they would have scored extra points for their performances.
"The embassy called her a few times to assist her in fast-tracking the application, while it is understood that the Miss World Organisation was willing to accept her late, but the beauty seems not too interested," the source noted.
The source also indicated that Cameron has some issues with the local organisers and has been vocal about them via social media. The source also feels that this may be ill advised and noted that Cameron may only be afforded the opportunity to represent Guyana if she complies with the rules and guidelines of the local committee. "So it's not a sure thing as yet," the source noted.
Calls to the organisation's headquarters went unanswered for most of yesterday.
Meanwhile, the Miss World Organisation has instructed all national organisations to stage their local selection process before April 2012, as the pageant will be staged earlier in 2012.
Around the Web