The widow of the Enmore Sugar Estate worker who died earlier this year following a factory accident has finally gotten word from the Guyana Sugar Corporation concerning the expected compensation.
Jainarine Singh, who worked with the Guyana Sugar Corporation (GuySuCo) for over 31 years, succumbed to internal injuries on May 23, one week after a factory dryer, which was reportedly defective, exploded.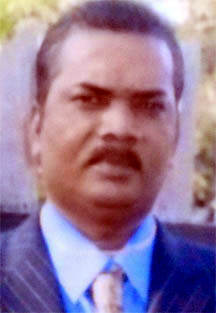 The dead man's wife, Shakuntala, yesterday told Stabroek News that she was contacted by a representative of the company some two weeks ago and was told that she had to produce a letter from a lawyer stating that she will now be responsible for her family. The woman said she was asked if her husband had left a will, to which she responded in the negative.
Shakuntala explained that she has already hired a lawyer but her husband's daughter, who is living abroad, had to first be contacted by the lawyer to provide him with some relevant information before the matter is settled.
When asked how long this process will be, the woman stated that she is uncertain since the completion of such a settlement has many contributing factors. "It depends because it's a lot of work," she said.
However, Shakuntala assured that she was not mindful of the long wait since she understands that GuySuCo has its work to do and that such matters take some time. "I didn't really hurrying over anything. Everything takes its time," she stated.
The woman said she also uncertain of how much she will be compensated but indicated that since her husband's death, she has been getting a weekly salary from the company. She added that she now has intentions of finding a job after being a housewife for a number of years.
Around the Web