Indian author Rahul Bhattacharya has won a prize awarded by The Hindu newspaper for Best Fiction of 2011.
The book which has been applauded here and abroad tells of a young Indian's Caribbean adventures in the company of a Guyanese diamond-seeker.
According to The Hindu The Sly Company of People Who Care won the prize for "its consummate artistry, its refusal to exoticise India — or Guyana … and its non-judgmental attitude to the characters."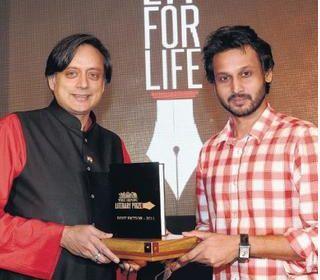 The Hindu said that in presenting the prize to the Delhi-based author, writer and MP Shashi Tharoor said it was important to support the efforts of The Hindu to celebrate good writing in English in fiction, particularly as the challenge of getting people to read in an increasingly television-dominated culture was a formidable one.
Accepting the award,  Bhattacharya, who is also a cricket writer, joked that he was feeling a bit like (Mohinder) Amarnath running through the West Indies line-up in 1983. The writer first visited Guyana on a cricket assignment and returned on another occasion.
Around the Web