Police today issued a wanted bulletin for Randy Morris c/d "Remey" who is wanted for questioning in relation to Robbery Under Arms committed on miner Kenneth Joaquin on November 09, 2011 at Hunter Street and Mandela Avenue, Georgetown.
Police said that anyone with information that may lead to the arrest of Morris is asked to contact the police on telephone numbers: 227-1149, 227-1270, 226-7065, 225-8196, 226-6978, 225-6411, 911 or the nearest police station.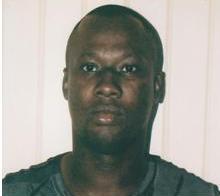 His last known address is 263 East La Penitence, Georgetown.
Around the Web