One of eight more persons served with detention orders in Trinidad yesterday in connection with an alleged assassination plot had been found hiding out in Guyana in 2006.
David `Buffy' Maillard raised eyebrows after he was found hiding out in a house at Nandy Park. Maillard had reportedly told investigators that he was working for businessman Clay Hutson. Maillard subsequently left the country.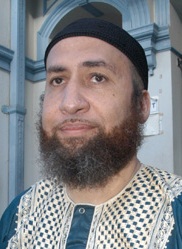 Reports indicated that Maillard was a bodyguard of Hutson and was at one time the general manager of his Lombard Street business.
Ex-Jamaat al Muslimeen member Maillard had been on the run from the authorities in Trinidad since 2003 and it is believed that he was in Guyana since that time. He was wanted in connection with the murder of Jilla Bowen and the attempted murder of Rasheed and Adel Ghany on June 4, 2003 at MovieTowne in Trinidad. He was acquitted of the charges in 2006.
He was discharged at the Magistrates' Court following the failure of the State's main witness to testify in the matter.
Maillard hails from La Baja Road, Maracas, St Joseph.
Around the Web