Eight students and a teacher of St Sidwell's Primary School, in Georgetown, were yesterday taken to hospital for treatment after police fired tear gas at the nearby Square of the Revolution.
Both students and teachers of the school were traumatised as a result of the action, which was intended to disperse onlookers observing police as they tried to break up an illegal march.
According to school headmistress Donna Morgan, eight students and a teacher were rushed to the hospital after complaining of feeling unwell in the aftermath of the tear gas release.
She said that the actions of the police were horrifying and left many students and teachers traumatised.
Onlookers stood on the edge of the Square of the Revolution but as the police proceeded to clear the area, the lawmen turned their attention on them and urged them to move off of the scene. As persons ran in various directions, a group of policemen followed and the lawmen fired tear gas in their direction.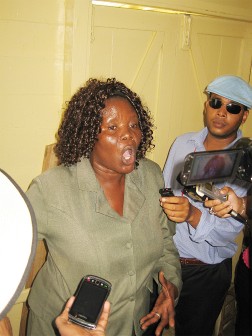 But while the lawmen followed the group, the students of the nearby St Sidwell's Primary School screamed as the gas enveloped the school, creating a frenzy among students and staff.
Teachers emerged and shouted at the police to get them to discontinue their action, while students looked on.
Inside the school, students were huddled in a classroom. Many of them screamed and seemed to be afraid.
Morgan noted that she planned to inform the Ministry of Education of the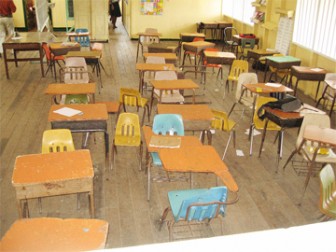 episode, while calling it the most traumatic day for the students of her school.
Several parents later arrived at the school to take the children home and many condemned the actions of the police in the vicinity of the school.
Around the Web