A 25-year-old mason died on Tuesday while receiving treatment for injuries he suffered when he fell from a  scaffold on the third floor of a structure on which he was working.
Winston Martin of Lot 904 Section B, Field 10, South Sophia, sustained a fractured neck, skull and swelling of the brain after a horrific fall from the C&S building on Sheriff Street on Monday last around 14:00 hours.
According to reports, the man, who had only been working on the construction site for one week, bought a slice of pine which was thrown up to him.
In an effort to catch the fruit, Martin was said to have lost balance and fallen, injuring his head severely in the process.
The dead man's mother, Joyann Martin, told this newspaper that her son's boss, Raymond Smith, went to her home to inform her of the accident but did not tell her of the severity.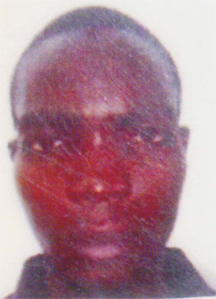 "He come and pick me up and tell me that my son fall from a scaffold but he didn't tell me he carrying me to see a dead man," the distressed woman said.
Martin said when she arrived at the hospital she was left in a state of shock to find her son in an unconscious condition and more so, after being told of the extent of injuries.
Relatives were told by doctors at the Georgetown Public Hospital that the man at the time stood a 50/50 chance of surviving and he would have to remain for 24-hour observation.
The man's organs had reportedly all stopped functioning, except his heart. "When he first went in, the doctors had to search and search for a lil heartbeat," one relative explained, adding that the man was required to be hooked up to a life support machine up to the time of his death.
Joyann appeared furious as she explained that Smith is yet to contact her about her son's passing.
She said the police who are investigating the matter gave her the contractor's number but he has been refusing to answer the phone.
"I want this man (Smith) who hire meh son to come forward and offer some sort of compensation," the woman said.
Efforts made by Stabroek News to contact Smith were futile.
Martin was described as a joyful, friendly person who never bothered anyone. "That's why he didn't deserve that kind of death," the man's sister said.
Around the Web