Twelve persons including attorney-at-law James Bond and former army chief-of-staff Edward Collins and US citizen Fitzroy Corlette, were charged today with taking part in an illegal procession and speaking at a meeting without giving notice.
The charges stem from their participation in a protest march held on Tuesday, which originated at the Square of the Revolution. Police had fired rubber bullets to disperse the crowd after they ignored repeated warnings to go to their lawful places of business.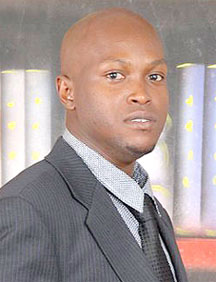 Only six of the 12 persons charged appeared at the Georgetown Magistrate's Court One before Magistrate Sueanna Lovell, who then issued arrest warrants for the other six. Those present at today's hearing were Bond, Brigadier Collins, Corlette, Clifton Newman, Winston Greaves and Bruce Whatley. They were represented by attorneys Robert Corbin, Debra Backer, Eddie Bacchus, Llewellyn John and Roger Yearwood.
In presenting the case, Police Prosecutor Lionel Harvey said that on the day in question the defendants were taking part in a procession along Brickdam but no permission was granted to them by the Chief of the Guyana Police Force as is required.
As a result they were warned and informed that they were participating in an activity that was illegal in nature and further asked to disperse and go to their lawful places of business. The prosecutor said that the defendants refused and were arrested. Subsequently, advice was sought from the Director of Public Prosecution and the directive was given that they be charged. This was executed and the defendants were then released on self bail.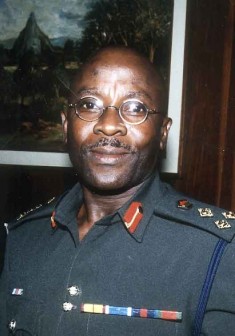 Magistrate Lovell adjourned the matter until February 17, 2012.
Around the Web